Thanks to our friends at Côté Gamers our book "Video Games You Will Never Play" will  be translated in French and physically published in a new, professional volume!
They have an active campaign to support the translation project and to reserve your copy of the French version at Ulule: "Metal Slug" & "Les Jeux Vidéo annulés".
In fact, the french translation of "Video Games You Will Never Play" will also be printed along with another book, dedicated to Metal Slug :)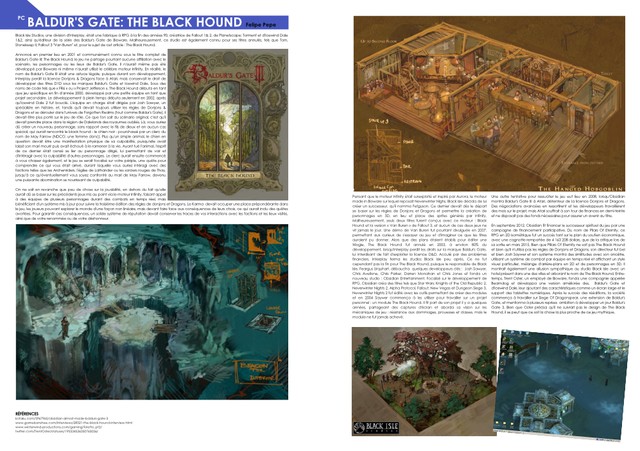 Here are more details directly from their Ulule page:
Côté Gamers est fier de vous présenter sa nouvelle collection :Replay. Cette collection a pour but de vous présenter en long et en large une série de jeux ou un genre, voire même un thème. Notre objectif : faire en sorte que vous sachiez tout ce qu'il faut savoir sur le sujet en question, étendre votre connaissance du sujet et éventuellement vous faire revivre vos meilleures heures de jeu. Replay est une collection faite à la fois autant pour votre connaissance du jeu vidéo que pour votre nostalgie !

Les livres édités par Côté Gamers sont toujours très détaillés et n'hésitent pas à vous plonger dans les plus petits détails des sujets qu'ils abordent. La collection Replay veut permettre à tout le monde de découvrir ou de retrouver des jeux cultes, sans pour autant conduire à devenir un expert du moindre sprite, du moindre bonus ou du moindre goodie.

Vous vous en doutez forcément, il existe de nombreux jeux qui furent annulés et auxquels nous n'avons jamais eu accès. Qu'ils aient été annulés pour des raisons financières, parce qu'il étaient trop ambitieux pour leur époque ou parce que des personnes en charge de leur développement se sont opposées, nous vous racontons leur histoire avec cette nouvelle traduction made in Côté Gamers !

L'ouvrage original fut édité par le désormais célèbre site Unseen 64, dont la vocation est de sauvegarder tout ce qui est en rapport avec les jeux annulés et les concepts de jeux jamais exploités commercialement.
Ce livre fut salué par la communauté pour son sujet d'importance et les informations contenues.

Le sujet est original, mais il mérite d'être abordé ! Pouvez-vous imaginer que ce sont des milliers de jeux qui ont été annulés au cours de l'histoire ? Saviez-vous que toutes les maisons d'éditions et même tous les constructeurs de consoles avaient dans leur catalogue des jeux abandonnés en plein développement ? Qu'il s'agisse de Nintendo, de Sega, de Sony, de Virgin, d'Electronic Arts ou de n'importe quelle autre compagnie, vous retrouverez dans "Les jeux auxquels vous ne jouerez jamais" des retours sur tous ces titres aujourd'hui perdus, oubliés ou volontairement tenus secrets.
Read more and reserve your copy at Ulule!