Ready 2 Rumble Boxing was a fighting game developed by Midway San Diego and published in 1999 initially for the Dreamcast. In 1998 the same team conceived another similar 3D fighting game, set in old-school sci-fi / fantasy settings.
This cancelled project was titled "X-Fighters" and would have featured such characters as a mad scientist, space-cop girls and warriors from alien planets. Only a few renders of these characters are saved in this page, to preserve the existence of this lost game.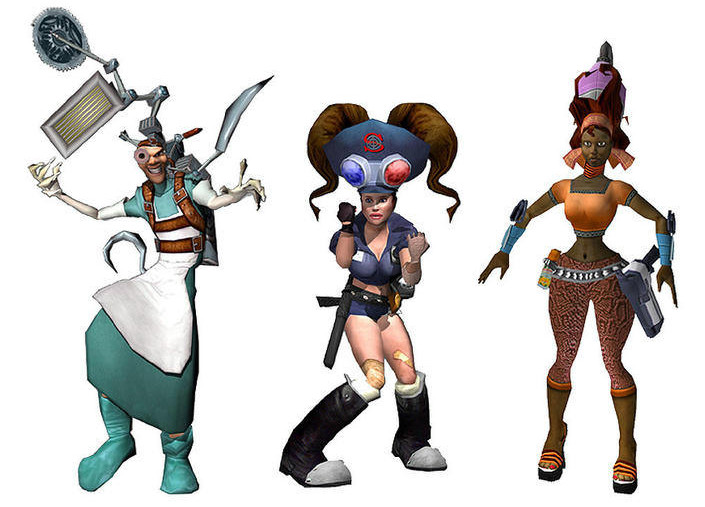 By looking at these models and by reading its title, we can speculate X-Fighters would have been an arcade fighting game, with over-the-top battles between weird characters. Imagine a mix between Power Stone and Star Gladiator. Unfortunately the game was never announced by Midway and there are basically no more details about it.
Midway was one of the most prolific developers on the Dreamcast, with such arcade classics as NBA Showtime, Hydro Thunder, Gauntlet Legends and San Francisco Rush 2049. We can assume X-Fighters would have been another fun title to play with friends on our beloved Dreamcast. In the end the project was never fully developed after their initial pitch. Midway decided to make the team work on a different kind of fighting game, and the result was Ready to Rumble.
If you know someone who worked on this lost project, please let us know!
What do you think about this unseen game? Give your vote!
Would you like to add more info, screens or videos to this page? Add a comment below!
(your first comment will be moderated before to be published)