Currently the main use of donations is to pay the site server (to keep the archive online), to have multiple backups of all data (online and offline, so we don't lose important files that don't exist anywhere else) and to repay some of the time we invest into keeping Unseen64 alive (researching, writing, getting in contact with developers, save documents, resolving technical issues and so on). Before to use donations for everything else, we ask to our Patrons for their feedback, to know if they have advices or objections about the use of those donations for detailed expenses.
We think that this is not our money, the use of donations is always discussed with all the contributors who donate some of their love to continue preserving lost videogames in this online museum. We will keep this page updated each month, so you can track down how many donations will be raised and how they will be used.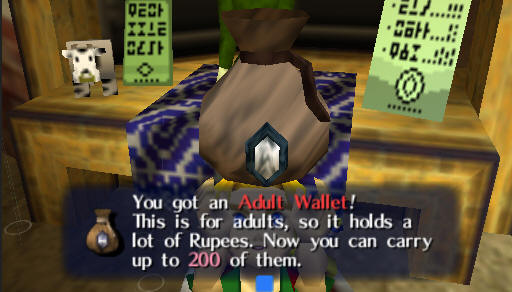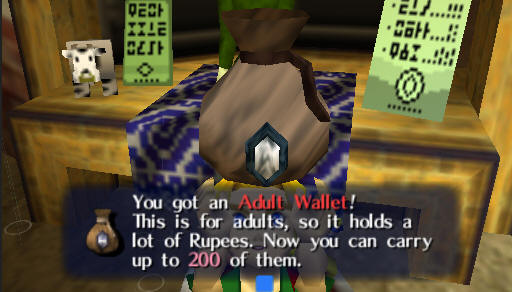 Big gaming networks such as IGN or Kotaku have the resources to own powerful servers and to pay a team to work full-time on their websites, keeping their sites online and publishing daily updates. We don't have their resources, but we think we have something better: we have you, a community of gamers that knows why it's important to remember beta and cancelled games.
Donations used for (Updated as of 8 November 2017):
Paid and Planned Expenses in 2017:
About 50 $ per month

: Unseen64 server cost 2017 + 24/7 technical support (from August 2017 to August 2018). As the site receive many more visitors in the last year, our server provider had to double the cost for hosting, bandwidth, technical support and server maintenance. We will think about changing server in 2018 if cost will rise even more.

About 10 $ per month: to upgrade our Dropbox space to 1TB (cost: € 8,25 per month, about 10$), then to upload all our Unseen64 archive of images, files, videos and documents in there, to have a single, dedicated online backup to preserve all those files and to manage an easy access to them for our patrons. This online archive will cover all the lost games already published on Unseen64, plus all the ones that we still did not add to the site yet.
About 60 $ per month: as previously discussed with our Patreons, after we gathered enough donations in the Preservation Fund we started to use the remaining monthly donations to repay some of the time we use to keep Unseen64 online, especially for monokoma, who employs dozens of hours of his own time every week to research info on lost games, save media, contact developers, write articles, read Unseen64 related emails, reply to messages and share lost-games-related news on social networks, resolve technical issues on the site and keep it updated.  With this we can work a bit less on our freelance daily jobs, to use that time for Unseen64. It's not much money but this means we can keep alive the research on lost games, and also deal with Unseen64 related activities during the day, leaving us more free time on the evening to catch up with our private lives we were leaving quite out in the past 15+ years of existence of this website.
About 30 $ per month:  we can invest a few more hours away from our freelancing jobs to organize and edit video articles related to lost games. As we planned in 2016, in 2017 we started to produce new videos every month while improving their quality, to help us all to preserve memories of the more obscure lost games, that would otherwise be forgotten. Basically, we do a video article for each major text-article we are already working on for the site during each month. It takes more time to edit a video, but it's worth the effort as more people watch a video than read a text-article.

Remaining monthly donations

: even if we'd never reach our goal of 550$ per month on Patreon to really quit some of our day-jobs, by gathering a few more bucks every month at least we could start to see Unseen64 as something we can keep doing along with little freelance jobs instead than an ungrateful activity that keeps us away from our present lives. As always we will invest as many hours as possible to keep Unseen64 alive, update the site every week, share daily updates on Twitter, publish a new video every month, collaborate with developers, journalists and gaming historians.
Next Unseen64 Patreon Goal:
If we could rise 550$ or more per month on Patreon, with your help we could finally quit a few of our day-jobs to work more on Unseen64, create better articles and more videos, organize interviews with forgotten developers, start to archive lost games for the 8th generation of consoles (PS4 / X1 / Nintendo WiiU, Switch / new PC games)!
We hope to reach our goal one day, so we could fully work on Unseen64 and make it a better archive for all these games we'll never play.
New Donations & Preservation Fund:
Patreon Donations in October 2017:

+$210.00 Processed 

-$

12.97

CC / Paypal Fees
-$

10.51

Patreon Fees
Received: $186.52

Paypal Donations in October 2017:

Received: $0.00 (no donations)


Preservation Fund Savings:

Total: $2,335 (from Patreon + One-Off donations)

Unexpected Expenses in October 2017:
All remaining donations saved in the "Preservation Fund" will be used for emergency site expenses and to be sure to have enough to pay the site server in the future. As usual we will open a discussion on Patreon when there will be possible expenses, for now this amount remains in the Preservation Funds for future needs.

If you have questions or advice, let us know by email! Thanks to everyone that contribute to keep Unseen64 online and to preserve even more beta and cancelled projects in the archive, to remember all those lost games even if (in most cases) we'll never be able to play them.
Do you want to support Unseen64?
Remember: all expenses will be discussed with our patrons before to be used. If you want to donate some of your love, we accept one-off donations through PayPal (you can donate to [email protected]) and pledges on Patreon! You can just donate how much or little you want.
Every cent is really appreciated and sent towards the U64 Archive, and if you can't donate, just share this to your rich cousin or friend! Thank you for even reading this :)
Monthly Pledges on Patreon:
Patreon lets readers support their favorite websites by becoming patrons, giving a small donation every month through paypal / credit card.
Unlike other crowdfunding services which raise lots of money for a single big event, Patreon is for creators who publish a stream of smaller works, like website updates, articles, researches, and need just little money every month to keep the site online (from 1$ a month, that's like the cost of 1 cup of coffee!).
By pledging you will steadily support the site and depending on your donations you can have access to bonuses and previews from our Patreon feed, before they will be added to the main website. Empowering a new generation of creators, Patreon is bringing patronage back to the 21st century.
You can delete your pledge whenever you want if you will change your mind, so don't worry, we understand :)


One-off donations trough Paypal:
If you don't care about Patreon bonuses and just want to do a one time donation, you can fill in the form below with the amount you prefer, to donate it trough Paypal. You can donate to [email protected]
Archive of past expenses:
Paid Expenses in 2016:
600 $ = Unseen64 server cost 2016 + 24/7 technical support (from August 2016 to August 2017). As the site receive many more visitors than the last year, our server provider had to double the cost for hosting, bandwidth, technical support and server maintenance. We will think about changing server in 2017 if cost will rise even more.
854 $: Unseen64 book project, physical expenses – the whole cost to print proof copies and to ship worldwide dozens of copies of our book to all the authors who wrote many good articles for the project, plus to ship a copy to 3 Gaming Museums (the Center for Computing History in UK, the Computer Spiele Museum in Germany and the National Videogame Museum in Texas, USA) so that our research on lost games will be preserved in their archives too. This expense is about $200 more than what we estimated 2 years ago when we started working on the book, but we are still happy to have been able to keep the cost of the book as cheap as possible, thanks to thousands and thousands hours of volunteers work by the 45+ authors and editors that contributed to the project.
110 $: Unseen64 book project, design expenses – the cost to pay the designer that helped us with the book layout, adding hundreds of pages to the template, editing and formatting the volume following Createspace guidelines and limits.
Paid Expenses in 2015:
300 $ = Unseen64 server cost 2015 + 24/7 technical support (from August 2015 to August 2016)
110 $ = External 2TB HD to backup beta / cancelled games videos, screenshots and documents (Samsung M3 Slimline 2TB)
0 $ (nothing) = we discussed on Patreon about getting a new mic to record better audio for Video Articles (here are some examples) and Unseen64 Podcasts (as a bonus for Patrons), in the end Tamaki just bought it himself with his own money, so we did not use any donations for it.