Hurikàn is a cancelled action adventure in development by Electronic Arts in 2006, planned to be released for Xbox 360 and PS3. The project was never officially announced by EA and we found out about its existence thanks to concept art leaked online in 2010.
As far as we know Hurikàn was in development by an internal team at EA, and it was one of many pitches for new projects conceived in those years. Other unreleased ideas were Gun Head, a Road Rash reboot and a game based on Oliver Twist.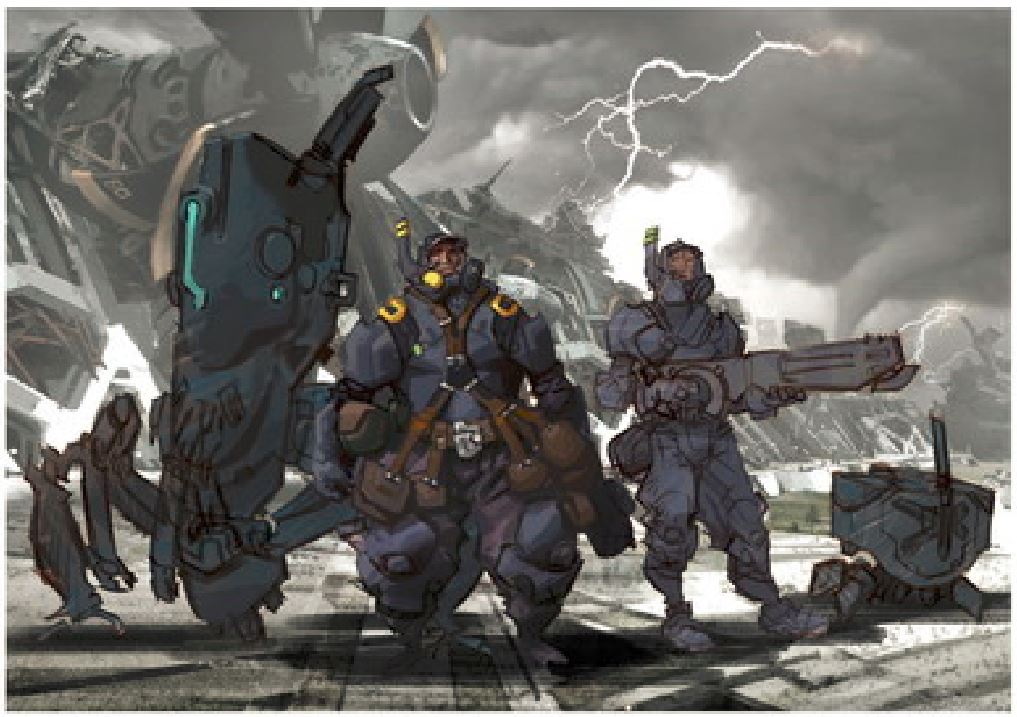 Hurikàn was set in a weather-beaten island, where a mysterious company was working on top-secret researches. Something went wrong during the experiments (maybe a hurricane hit the island?) and their research center was attacked by robots gone haywire, ocean monsters and… even the weather? Artificially intelligent and remote-controlled machines played a prominent role in the game: some of them could help players and NPCs (for example by saving survivors), while others could be aggressive. We imagine this could have been something like a mix between Jurassic Park and Vanquish.
Unfortunately we don't know anything else about it and the project was quietly canned in early development. From the few images we preserved in the gallery below, we can just say that Hurikàn could have been quite the cool adventure.
If you know someone who worked on this lost game, please let us know.
Images:
What do you think about this unseen game? Give your vote!
Would you like to add more info, screens or videos to this page? Add a comment below!
(your first comment will be moderated before to be published)