In the '90s Rare was one of the favorite developers for Nintendo fans, publishing such cult classic titles as Donkey Kong Country, Battletoads, GoldenEye 007 and Banjo-Kazooie. When the company was acquired by Microsoft in 2002 many things changed. In 2010 Scott Henson became the new Rare studio manager and for a few of years they mostly worked on Kinect Sports, Kinect pitches and Xbox Live Avatars for Xbox 360. Unfortunately many of their original ideas for new games never seen the light of day.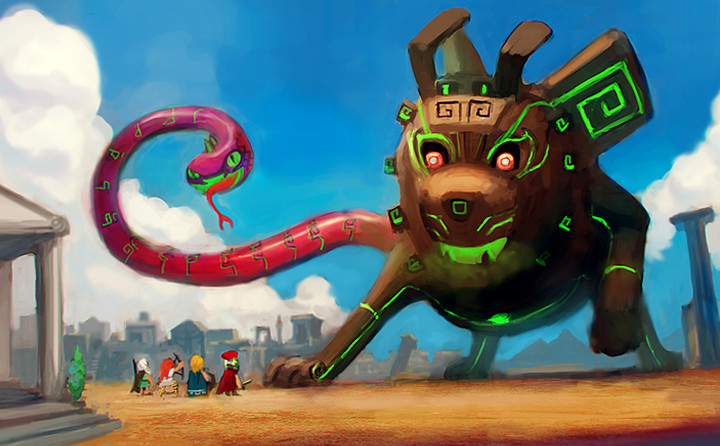 In march 2010 Rare opened a new facility at Fazeley Studios in Birmingham, where they had many talented artists working on concept art for new "casual" games to pitch to Microsoft.
"The new studio will be structured in a different way to most, however, and work more along the film production model in which teams scale up and down regularly according to the needs of projects being created.

Among the duties to be undertaken in Fazeley will be testing for Natal products – something which requires more space than traditional Xbox 360 games – while the decision is also part of a bid to stem the relentless increase of development costs over the years.

The process, which is similar in some ways to outsourcing, is labelled "insourcing" by Betteridge, and he cites past successes such as Xbox Live Avatars and the Sky link-up design as projects that were completed in this way."
Even Chris Seavor worked at the Fazeley Studios as a graphic artist before breaking away from Rare:
"They set up an off-shoot studio in Fazeley. It was where the graphics went. Quite a few people didn't want to make the move because it's the centre of Birmingham as opposed to Twycross, which is a bit of a wrench. But I thought, I'm all right, I'll go for that. So I did that for nearly a year. And I went back to doing graphics again. "
One of Rare's lost "casual" projects conceived at the Fazeley Studios was some kind of "The Wonderful 101" meets "Monster Hunter" multiplayer adventure, in which players could work together to hunt down huge bosses. You would use you own Avatar as the playable character, dressed-up as superheroes or fantasy knights depending on the settings of the mission. This would have been a "casual" game, but with many epic battles and interesting ideas to hunt down bosses, such as your friends blocking a huge robot while you would try to turn off the switch on its back.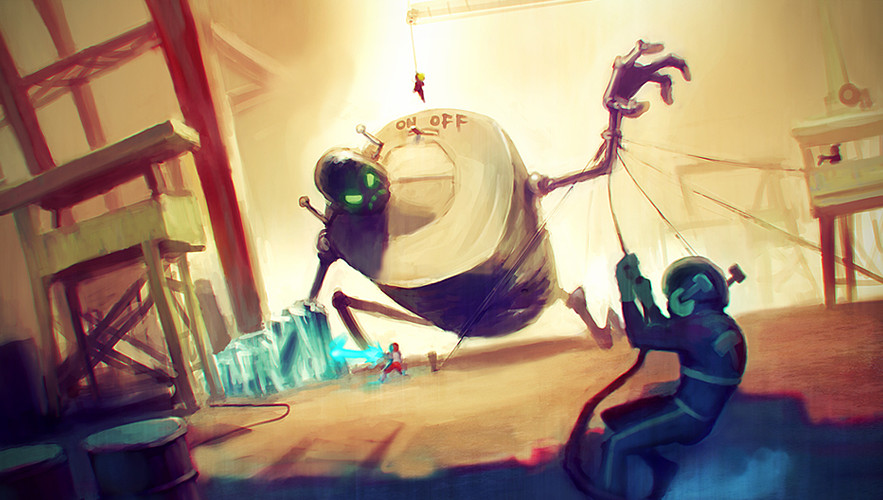 Only some concept art from this lost project is currently preserved on Unseen64, to remember its existence. As far as we know this was never implemented into a playable prototype and could only have been one of the many undeveloped pitches proposed by the Rare team during their "Casual Gaming Years".
If you know someone who worked at Rare's Fazeley Studios, please let us know. We'd love to save more memories about their cancelled ideas.
Images:
What do you think about this unseen game? Give your vote!
Would you like to add more info, screens or videos to this page? Add a comment below!
(your first comment will be moderated before to be published)