Legends is a cancelled third person action RPG planned to be released on Xbox 360, which was in development in 2006 / 2007 by the original Battlefront team at Pandemic Studios. The game would have merged cover-based third person shooting in a series of floating sci-fi islands, with usable vehicles for combat and exploration, randomized dungeons and rare loot ala Diablo plus a quest system somehow similar to what at the time was used in MMORPG such as World of Warcraft. You can imagine Legends as a lost precursor of Borderlands (which was later published in 2009), taking the classic RPG loot formula into a more action-oriented shooter.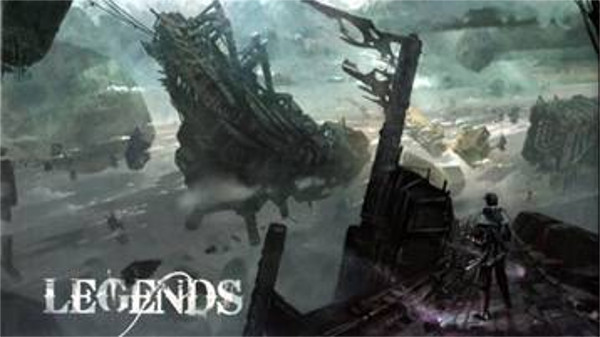 As far as we were able to gather about this unreleased project, the Battlefront team at Pandemic worked on it for about one or two years, with at least a prototype / alpha version of the game running with many placeholder models and images.
We can assume Legends was not seen as a priority project by Electronic Arts, when they acquired Pandemic Studios in late 2007 / early 2008. In the end Legends was canned to switch resources to more marketable IPs. In 2008 they released Mercenaries 2: World in Flames, and in 2009 The Lord of the Rings: Conquest and The Saboteur, before EA decided to close down Pandemic Studios in November of the same year. Other still in development Pandemic games were also cancelled: Mercenaries 3, The Next Big Thing and Batman: The Dark Knight.
Only a few prototype screenshots, missions designs and mockups are preserved in the gallery below, to remember the existence of this lost game. If you know someone who worked on Legends, please let us know!
Images:
What do you think about this unseen game? Give your vote!
Would you like to add more info, screens or videos to this page? Add a comment below!
(your first comment will be moderated before to be published)