The Saboteur is an open world action game developed by Pandemic Studios and released on Xbox 360, Playstation 3 and PC in 2009. Initially the project was pitched with a prototype built using the same 3D engine Pandemic used for Mercenaries: Playground of Destruction, running on the original Xbox. In this early version the protagonist was William Grover-Williams, a real life race car driver turned SOE agent during the Second World War: he was the inspiration for what later became Sean Devlin, the protagonist of the final game.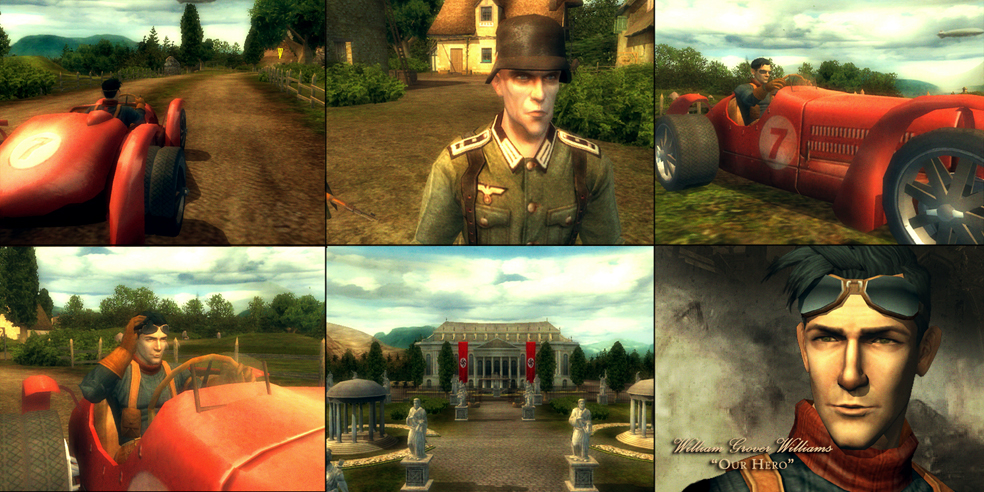 This Xbox prototype was graphically impressive for its time, with some destructible environments and explosion psychics. In the footage below you can see a mission in which players had to capture a Nazi truck, following it with a racing car. You would then enter into a Nazi base, destroying a huge building with a sniper rifle.
Unfortunately Pandemic Studios was shut down in 2009, leaving behind many canned projects: Legends, Mercenaries 3: No Limits, Mercs Inc, The Next Big Thing and Batman: The Dark Knight.
Thanks to Dan for the contribution!
Images: