In 2002 Electronic Arts commissioned Criterion Games (the team mostly known for their Burnout series) to develop a 3D reboot of Skate or Die, the popular skateboarding game published by EA in 1988 for many home computers and the NES. Unfortunately this Skate or Die sequel for Xbox and Playstation 2 was cancelled after just 1 year of development.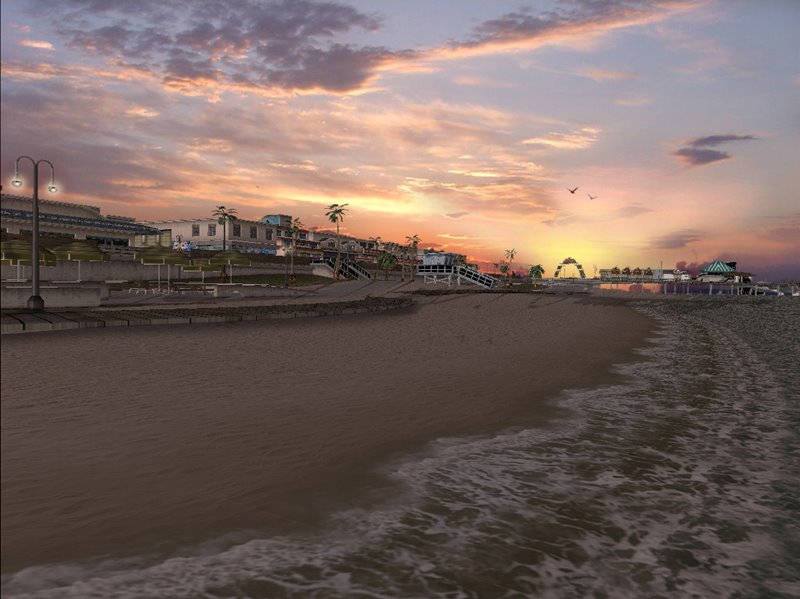 Skate or Die "reboot" was in development by the same team that also worked on TrickStyle and AirBlade, two games very similar to the Tony Hawk's videogames, but with hoverboards. Thanks to an article dedicated to Criterion Games published in Games TM Magazine (issue 100, September 2010) we can read that:
"Criterion started talking to EA in 2002 and they asked if we'd be interested in doing a remake of the old C64 and NES game, Skate Or Die. These guys wanted to make a skateboarding game, so we did it."
It seems that after Acclaim filed for bankruptcy, Criterion approached EA as a possible new publisher for Burnout and in the end they also pitched a new racing game titled "Need for Speed: Split Second", that EA greenlighted along with the new Skate or Die project.
"[After Burnout 2: Point of Impact in 2002], we were talking to EA Canada about doing a Need For Speed game, so we put together a pitch to do a stunt racing game called Need For Speed: Split Second."
Criterion had an interesting concept for Skate or Die, to let players to freely move around the levels on foot, choosing the best spot to start doing tricks on the skateboard, entering into shops to buy new boards and interacting with NPCs. In 2002 this was quite a new way to conceive a skateboarding game, when most Tony Hawks games still had the same gameplay mechanics as the first one.
"In Tony Hawk you were always on the board and it was all about tricks and high scores, but I wanted to explore what it was like to just go out for a skate and have that feeling of just doing whatever you want, […] I wanted to be able to get off the board"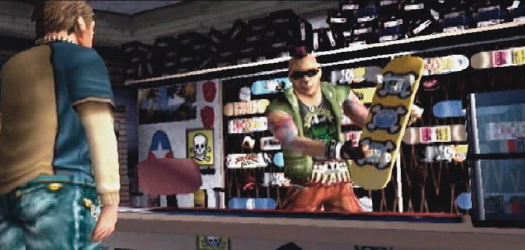 Unfortunately EA had even more ambitious plans for Skate or Die (it seems they also proposed to make it a tie-in for Jackass or Dogtown and Z-Boys), not only they wanted to enter in competition with Tony Hawks, but even against such as massive game as GTA 3:
"But the project was apparently subject to all kinds of pushing and pulling at the behest of the publisher. We were told 'you can't just make a Tony Hawk game – it's got to be like Grand Theft Auto,' and that was the first time we were like, 'Really?' 'It's got to be open world.' Well, what does that mean? Nobody really knew."
The team at Criterion knew that it would have been impossible to meet EA's demands, so they decided to quit the project before it would became a development hell:
"We watch as the game changes direction before our very eyes, from classic skating game to GTA-inspired open-world ideas through to an ingenious skating evolution concept but the simplicity with which the various videos flow onto the screen belies the confusion and trauma the team went through in trying to score when the goalposts were moving so quickly and so frequently. Sullivan tells us of a number of serious illnesses he went through as a result of the constant stress, and he wasn't alone – the team was in turmoil."

"We called a meeting with the EA guys, told them we were walking away [from the Skate or Die sequel] and they went mad, threatening to sue us, put us out of business… there was a lot of anger and frustration, […] then we got a call from the Need For Speed guys and they said 'we can't work with you guys any more; you just walked away and there's a shame on your company, so we can't talk to you. […] I remember coming back to my desk and there was a folder on my desktop called EA and I just clicked delete. We learned a lot about how a game should be made, and we learned a lot about working with an external publisher – how we had to get our shit together earlier but also how we had to stand our ground."
In the end Criterion and EA signed a new agreement and they started working together on Burnout 3: Takedown, released in September 2004 for PS2 and Xbox. In august of the same year Electronic Arts acquired Criterion and they became one of their internal development team that later create such titles as Black, Need for Speed and new games in the Burnout series.
If you own issue 100 of Games TM, let us know if there are more screenshots from the cancelled Skate or Die sequel in the magazine!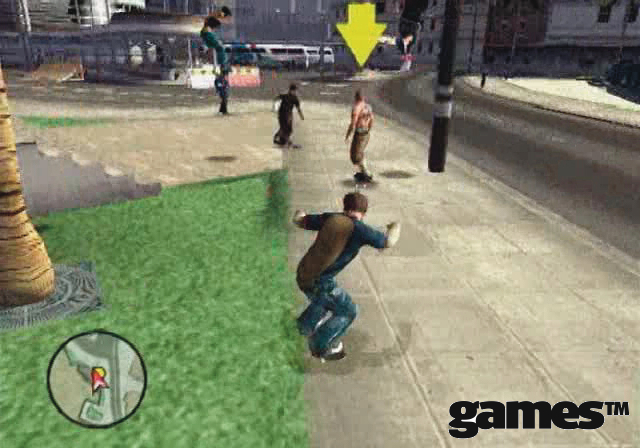 What do you think about this unseen game? Give your vote!
Would you like to add more info, screens or videos to this page? Add a comment below!
(your first comment will be moderated before to be published)