Eden is a cancelled psychological horror game that was in development in 2009 by Zentropa Games as a tie-in / epilogue of the Antichrist movie directed by Lars Von Trier. Zentropa Games was part of Zentropa Entertainments, the Danish film company started in 1992 by Von Trier and producer Peter Aalbaek Jensen and from an interview published on Eurogamer DK it seems that Aalbaek was the one to suggest making a game related to Antichrist.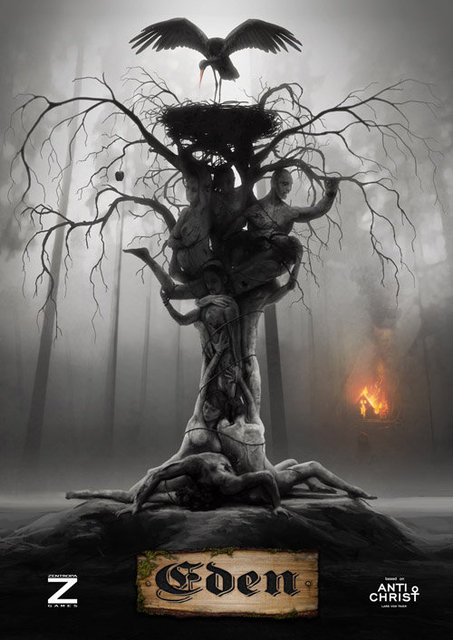 Eden was based in the same universe as Antichrist, with a new plot starting where the film ends. The player would have assumed the role of Willem Dafoe's character, who goes back to the lodge in the woods (called "Eden") to try to figure out the cause for the violent events seen in the movie. Eden would have been a deep dive into your darkest and most gloomy personal fears, as players had to create their own profile at the start of the game, answering to a series of questions about their fears, and thus making the adventure a very personal experience, that would change for each individual.
We can assume gameplay would have been somehow similar to the Silent Hill series mixed with Heavy Rain and other Quantic Dream games, but played in first person. The game was conceived to be played multiple times, to see all the different endings and events. Zentropa Games planned to release Eden in 2010 for PC, Xbox Live Arcade and PSN.
As we can read in an article by Superannuation published by Kotaku:
"Morten Iversen, formerly a writer on the Hitman franchise at IO Interactive, led the development of the game, and Politiken added that "Von Trier [had to] approve the [team's] final design. […] In an e-mail, Iversen said Eden "was originally intended to be a companion piece to [the film]," but the development team ultimately felt Antichrist's audience was too narrow, so they decided to reposition it as a unique story-driven title appealing to people interested in games like Heavy Rain. Iversen compared the connection between Eden and Antichrist to that of S.T.A.L.K.E.R. and the Andrei Tarkovsky film of the same name: there would be elements – the setting and general universe – discerning fans would recognize, but it would still be an accessible product for a larger audience.

The game began "with a short prologue about legal and emotional repercussions" of Antichrist's events, and then tasked players with "collecting clues in a mystery that slowly unfolds – [they] unlock areas in and around the cabin [from the film]," Iversen said. In order to succeed in Eden, players had to confront their personal phobias and "explore the darkness in [the game's] universe" and within the players."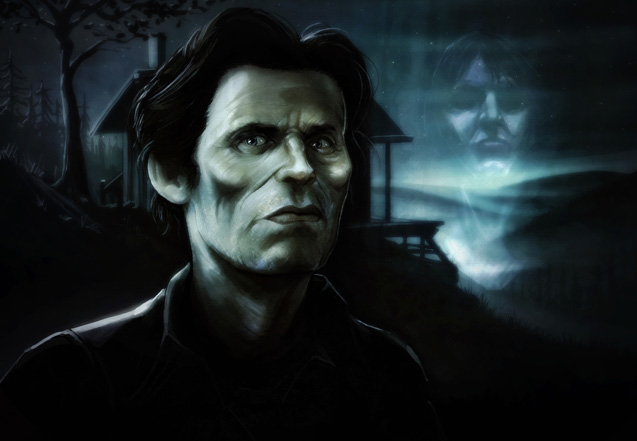 Unfortunately in early 2010 Zentropa Games had to close down because of economic issues:
"Even after receiving 100,000 Euro in aid they just couldn't manage to keep it going. It seems that the games industry in Denmark is coming to a crushing halt as now 4 developers have closed in the last 12 months.  "There was just no budget to continue development. Over the years it became increasingly clear that there simply was not enough money," said Morten Iversen, former head of Zentropa Games to PC World."
Only a few concept arts remains from the development of Eden: if you know someone who worked on this game that could have some screenshots or videos, please let us know!
What do you think about this unseen game? Give your vote!
Would you like to add more info, screens or videos to this page? Add a comment below!
(your first comment will be moderated before to be published)