Ushiwakamaru Saburota Monogatari: 24-Jikan Tatakaemasu Ka? (牛若丸三郎太物語~24時間戦えますか?) is a cancelled adventure / RPG that was in production by Sega around 1991 for their Mega Drive. Some images were found on Beep! MegaDrive magazine (January 1991) and Mega Drive Fan magazine (April 1991) by VGDensetsu and GDRI. It seems the game was based on… "a businessman character portrayed by Saburo Tokito in commercials for Regain energy drink"?
We can bet this one would have never been published in USA / Europe if ever completed. It looks a bit like Rent a Hero, but probably the two games are not related in any way.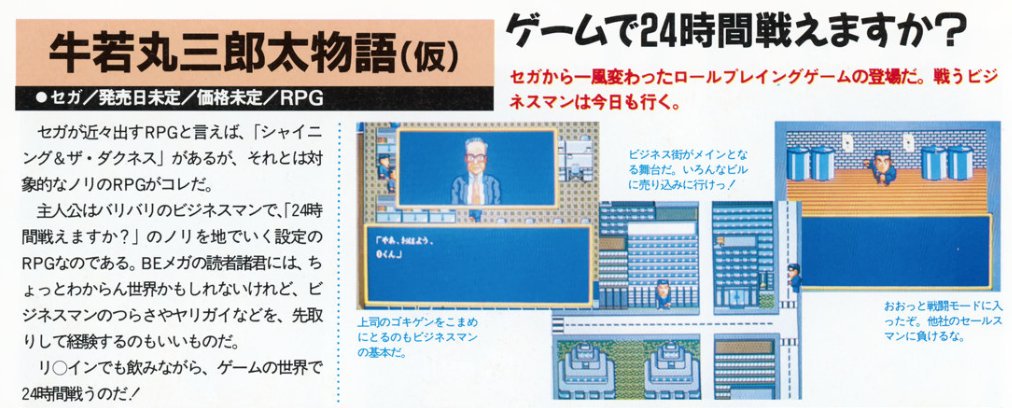 If you can find more images in old japanese magazines, please let us know!