Dennin Aleste 2 is the cancelled Sega Mega CD sequel to the cult shump developed by Compile also known in the west as Robo Aleste, the title they gave to the first game when it was published in USA and Europe in 1993. A few characters artwork was found by VGDensetsu in old japanese magazines Beep! Mega Drive (January and February 1993) and Mega Drive Fan (February 1993).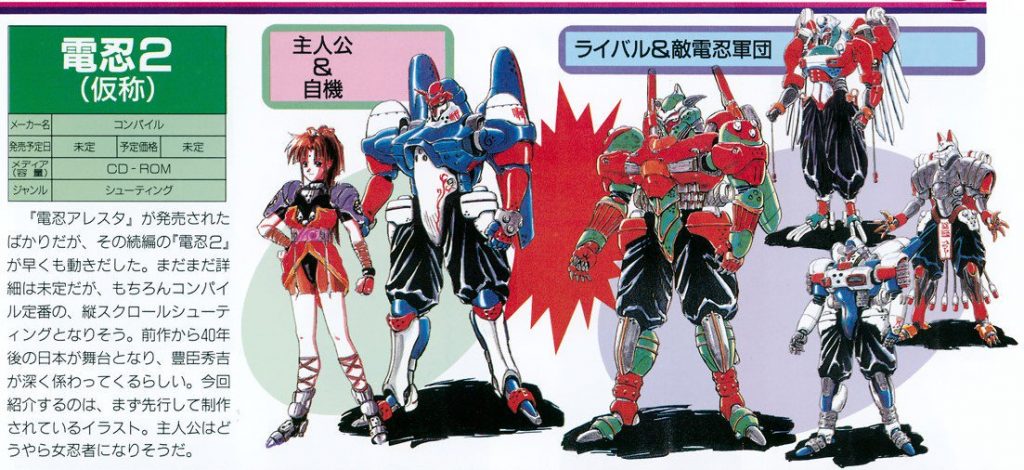 It seems Robo Aleste was poorly received by reviews and some fans, receiving a mid-low score of 24 / 40 by Famitsu. This could be the reason why Compile decided to cancel the sequel.
If you can read the details found in the japanese scans preserved in this page, please let us know if there's some interesting info about the game!
Images: