Lunatik is a cancelled shoot 'em up that was in development around 1997 by Pure Entertainment, planned to be published by Eidos for Playstation, Sega Saturn and PC. The team wanted to develop something similar to a 3D Defender, while showcasing their gorgeous (at the time) 3D engine, featuring dozens of enemies on screens, high number of polygons and detailed textures.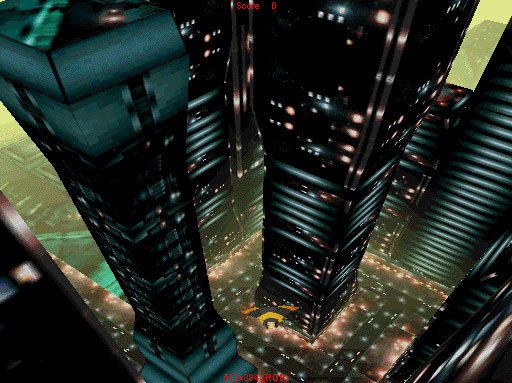 Unfortunately gameplay was not as fun as they hoped for: the project needed more time to be improved, but Eidos did not want to invest any more money into it. In the end Pure Entertainment reworked Lunatik as some kind of ATI Graphic Cards tech demo, and this version was released in limited quantities in ATI bundles. We can assume this ATI Edition was much different from what the team had originally conceived for Lunatik. As we can read on Sega-Saturn.net:
"But ultimately the project failed because the original concept (3D Defender) was next to impossible to do really well. We tried many different gameplay mechanisms to make it work, and none were working. Ultimately we ran out of time to make it work and Eidos cancelled the project. The game did get a limited release for the PC. It was bundled with graphics cards as a graphics showcase, but the game itself was poor."
We were also be able to gather some early PR text shared when Eidos were promoting the game to gaming magazines and websites:
"Little known London-based Pure Entertainment is the developer behind the project. They are striving to update the genre with a true 3D engine, giving the player full freedom of movement within Lunatik's 3D world. LUNATIK is a 3D Shoot 'Em Up, drawing on the addictive gameplay aspects of classics such as Defender and Zaxxon for inspiration, and merging them with a uniquely dramatic look and feel, the combination of which has never been seen before.

Drawn with strong Manga cartoon influences, the 3D real-time graphics have paved the way for an unusual 'above and behind' perspective, which will be backed by some in-house techno tunes.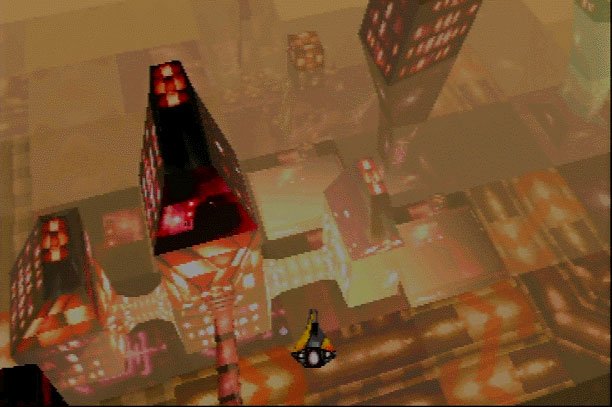 Lunatik will sport eighteen levels, a barrage of Armageddon-like weaponry (including a heat seeker), power ups galore, shields, cloaking devices to collect and bosses that appear at designated times throughout the game.

One interesting touch is the boss timer. Each of the 18 levels features a construction area, where the enemies are busy building a boss monster. If you fail to complete the mission before the timer ticks down, the boss monster is built, and immediately comes looking for you. Gameplay is very much a case of fire or be fired upon, and if you do succeed then the nastier and smarter the AI of the bad guys gets.

The game itself has 8 large levels, each one being a man made 'moon' orbiting the decaying relic that was once Earth. All out war is occurring between 7 of the Corporation Dominated Moons and one other, Nu Earth 3, an indomitable civilization holding out against everything the Corporate armies can throw at them. Your mission? Quite simply, wipe the floor with the enemy."
Images:
Footage from the released ATI Tech Demo (Thanks to Liqmatrix!):
What do you think about this unseen game? Give your vote!
Would you like to add more info, screens or videos to this page? Add a comment below!
(your first comment will be moderated before to be published)