Promethus is a cancelled side-scrolling action game that was in development by Geekaysoft around 2008 – 2009, planned to be published on Sony PSP. Players would have been able to explore the Promethus planet using different skills and items, unlocking new areas and secrets (metroidvania style).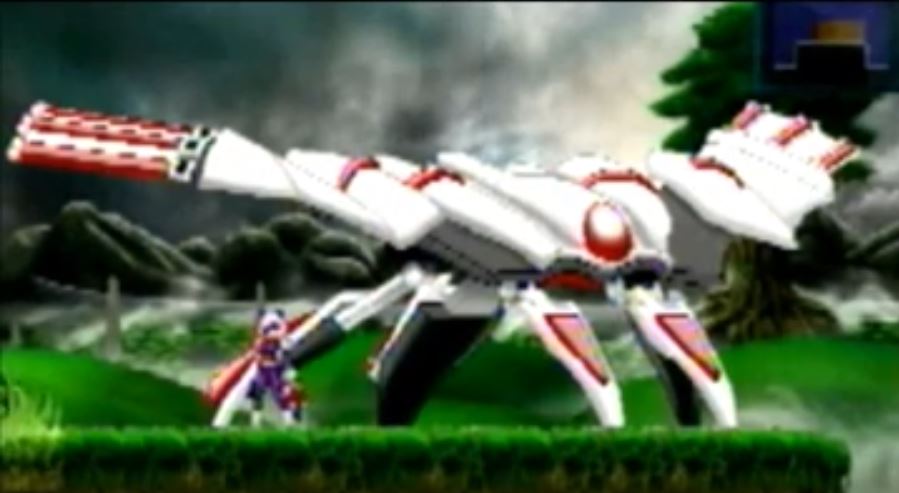 As we can read in their official press-release:
"You are the renowned space mercenary Angel. Your mission is to infiltrate the seemingly peaceful planet of Promethus and uncover the plot of the Evil Lord Duroth. Recover and use the energy blaster, katana, grenades and whip to vanquish the enemies. Uncover ancient promethan relics and crystals to powerup your attacks. Little does she realize the depth of the deception, and the perilous adventure that will decide the fate of the known galaxy that awaits her on the planet Promethus."
Features
A mysterious world to explore – complex mazes and secrets take you to every corner of the planet
Can you outwit the Ancient Promethans and find the secrets to their crystal puzzles
An arsenal of weapons and acrobatics at your disposal
Customize and enhance your characters abilities
Fight through 7 bosses to the final epic encounter with Duroth
While the game is basically forgotten today, it was featured as a playable demo on PSN in 2009 and because of its similarities to Metroid people were quite curious to try it. As we can read from their old website:
"We are pleased to announce that a free demo of PROMETHUS  will be available on PSN starting October 29, 2009. Featuring 7 great levels of platformer gameplay in the full version, you will recover and use the energy blaster, katana, grenades and whip to vanquish your enemies.  customize your attacks and abilities with collectable powerups and crystals.  The demo will let you explore the first level of the game, Torden.  We hope you will enjoy the demo as we continue sprinting to the finish line on the final version"
Unfortunately this demo was not good at all, with unresponsive controls, bugs and floaty jumps. We can assume the team was not able to fix these issues and in the end decided to cancel the project. You should be able to find the playable demo online, preserved in various ROM pages.
Thanks to Iqra for the contribution!
Images:
Videos: