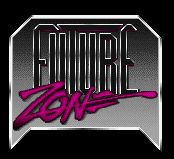 Future Zone is a cancelled action/adventure platformer game, developed for the Super Nintendo and the Genesis/MegaDrive, from 1993 until 1995, by Visual Concepts and published by Electro Brain.
The game was set in a distant future where players took the role of Jason Baker Kane, a soldier sent in an alien world named future zone, which serves as a prison. The player allied himself with a rebel group, trying to escape this fortress.
The game was briefly mentionned, for the first time, in March 1993 by the issue #46 of Nintendo Power after apparently being shown at the Winter CES. In the same period, GamePro issue #45 said that the game showcased:
(…) an unbelievably huge environment, close to the size of Super Mario World.
It was then planned for the end of the year, also on the Genesis/MegaDrive. Then in August 1993, with the issue #51 from Nintendo Power again, the title has apparently been shown again, this time for the Summer CES. By the time, the project was re-scheduled for a release in mid-1994.
It wasn't until May 1994 that Future Zone came back in the press. Still with Nintendo Power, issue #60, we learned that, apparently, the project changed in its direction, alongside the developer, without additional details. The Genesis/MegaDrive version was, from this point on, never mentionned again. More was shared in December 1994, with the issue #71 from Video Games Magazine, where we learned that the title was developed by Visual Concepts and was going to feature side-scrolling platform action, first-person 3d mazes and Mode 7 flying levels.
In February 1995, it was the issue #39 of french magazine Joypad which said that Future Zone was scheduled for June 1995, according to them, it was of the same caliber as Super Metroid. The Mexican version of Club Nintendo wrote a short preview, the same month, on the game, showing a screenshot of a Mode 7 level. Here is what we can read:
In a prison in the future, a soldier who should not be there has to escape in order to save a planet, this is the plot of the game Future Zone by Electro Brain; This title has 16 megabytes of memory and is basically developed in two types of game modes: Contra-style action and in a ship that flies over a surface with rotation and scale. This game is still very preliminary, we just hope that they are not going to leave it in mobility as we saw.
Unfortunately, it was the last time that Future Zone was covered in magazines. The game vanished with no trace, and to this day, it is still unclear why it was ultimately cancelled, although, by reading about it on various magazine issues, it looks like the development didn't always go as planned, with numerous changes. To this day, no ROM leaked onto the internet, but a short trailer is available to remember its existence.
If you know someone who worked on Future Zone and could help us preserve more screenshots, footage or details, please let us know!
Article by Daniel Nicaise
Images:
Video:
What do you think about this unseen game? Give your vote!
Would you like to add more info, screens or videos to this page? Add a comment below!
(your first comment will be moderated before to be published)

Latest posts by U64 Staff & Contributors
(see all)