Enemy Infestation 2 is a cancelled futuristic Sci-Fi Strategy game developed around 1998-1999 by Australian company Micro Forté, for the PC. It was the sequel of the strategy game of the same name.
The first game was set in the 24th century, where a group of colonies are attacked by a swarm of aliens who want to preserve their race. Your mission is to save the colonists and stop the aliens from taking over the planet.
Few information are available on this sequel. Fortunately, former art director Delaney King shared on her personal website some details about its background and why it was quickly cancelled:
Stephen Wang and I wrote the story of Enemy Infestation 2. Salis is found in a cryo bed early in the game and released. An alien hybrid, she begins to grow extremely fast- becoming adult sized by the end of the game. One nice touch was the level after Salis is freed from the lab, an unspoken change to the sprites showed one of the marines has given her his jacket. As the game would have gone on, all the sprites would have evolved until all the characters where blooded, sweaty, stripped down and patched up. We had Raelee Hill from Farscape lined up to voice her. (…)
About its cancellation, she explained:
(…) We actually started pre-production on the game, but then Fallout Tactics came along and it was too sweet to miss out on.
If you know someone else who worked on Enemy Infestation 2 and could help us preserve more screenshots, footage or details, please let us know!
Thanks to Delaney King for sharing this!
Images:
What do you think about this unseen game? Give your vote!
Would you like to add more info, screens or videos to this page? Add a comment below!
(your first comment will be moderated before to be published)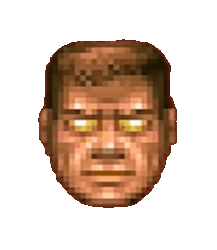 Latest posts by Daniel Nicaise
(see all)