Project Witches (aka Eternal Light) is a cancelled coop-focused action game that was in development by Revistronic for Playstation 3, Xbox 360, Wii and PC. Gameplay would have probably been similar to Diablo or Gauntlet, with 4 players team up together to kill dozens of enemies and huge bosses. Eternal Light was officially announced in 2007, but then postponed for multiple times until it was considered vaporware among gamers.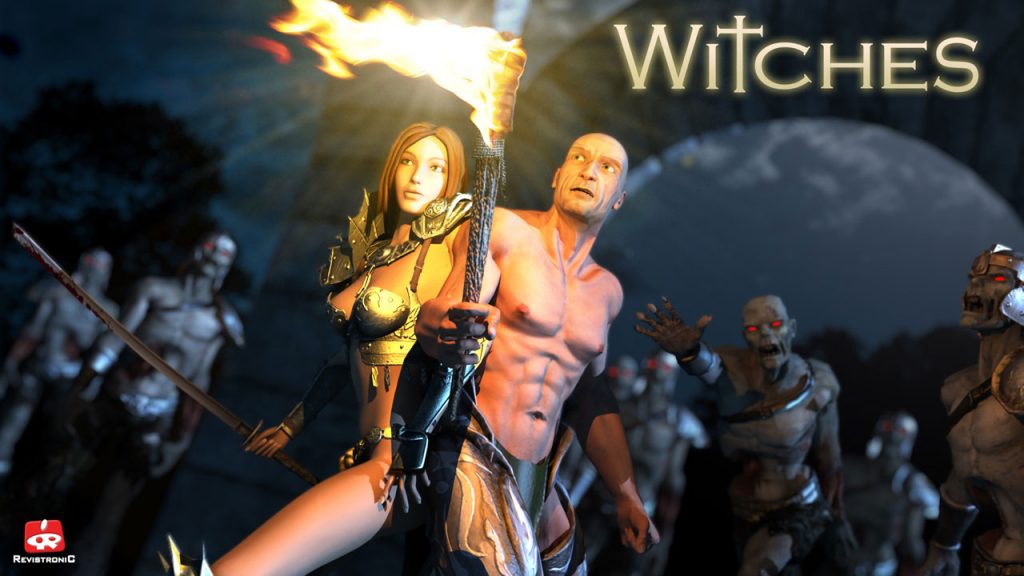 As we can read on the original press-release and official website:
"Project WITCHES (Provisional Title) available w/w is a third-person action adventure game developed by Spanish developer, REVISTRONIC. In WITCHES players find themselves in terrifying dark surroundings in an epic struggle for survival in order to take freedom and peace to an oppressed medieval kingdom.

Across a landscape of devastation, players manage a squad of Witches, sultry warriors that still resist the dark will of the Evil Lord and his horde of awful creatures and lead the rebellion against his satanic power. Above all, it is a game where teamwork is vital: all modelling, levels and scenes are designed to promote cooperative play."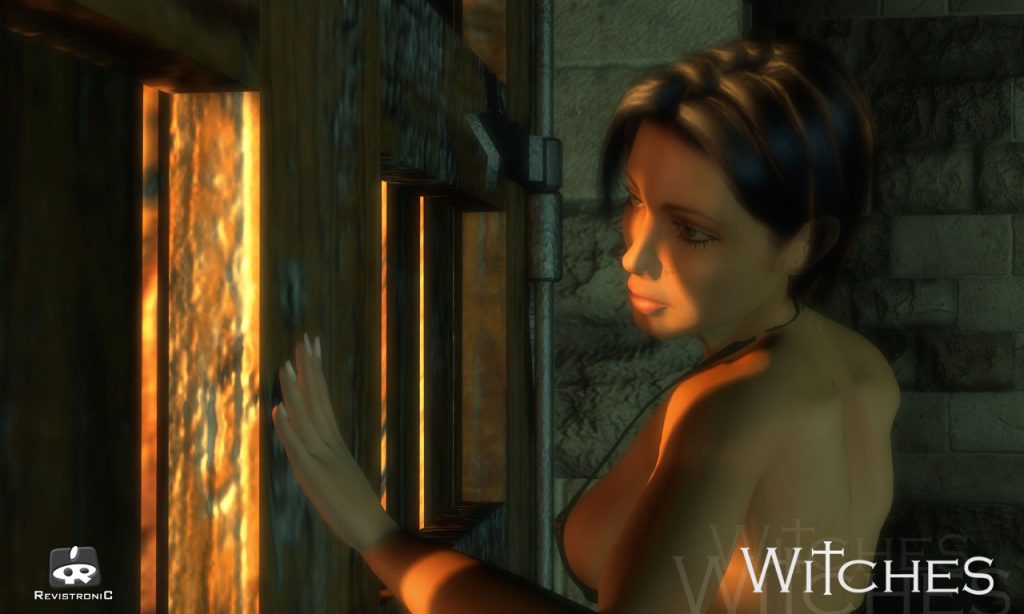 Key  features
"Everything reeks of death, torture and destruction. The people have been enslaved. They are prisoners of a dark power that has established a reign of terror and devastation throughout the land. Your aim is to eliminate the evil creature that dwells in the depths of a sinister castle and to rescue the crushed inhabitants from their horrifying destiny. In order to survive in the face of this satanic power and its cruel armies, you must learn the art of combat and acquire terrible dark powers yourself.

Sultry girls against satanic monsters: Let yourself go in this dark medieval narrative and enjoy the contrast between sensual beauty and sinister horrors. Direct the beautiful but dangerous Gwen in a spectacular fight against hordes of repellent deformed creatures.

Feel the fear: Skies rent by terrifying storms, hair-raising shrieks, shadows in the fog, stealthy movements and menacing growls, the glint of monstrous eyes that watch from the shades. The oppressive certainty of death lying in wait for you.

Spectacular system of tactical combat: Combining spectacular combat with sequences of caution and stealth. The tactics you use will be decisive for your survival. You must rescue the captives and obtain their help. You will lead your team. You can be a great leader or sacrifice your comrades in the fight. Your decisions will shape your destiny.

Totally interactive environment: All game items can be used, creating a sensation of total immersion such as never before. You can use all kinds of objects to achieve your aims, even the amputated limbs of adversaries."
There are a few gameplay videos from the game, but we don't know how much was really completed before Revistronic closed down in 2011 for bankruptcy.
Thanks to Jean for the contribution!
Images:
Videos