The first Hogs of War is a turn-based strategy game developed by Infogrames Sheffield House (Gremlin Interactive), released for the PlayStation in 2000. While the game received average reviews at the time, it soon became a cult-hit and many years later (2008) Infogrames officially announced a sequel for Wii, PlayStation 2 and PC, titled Hogs of War 2. A Nintendo DS version was also announced, but we can assume it would have been much different from the others.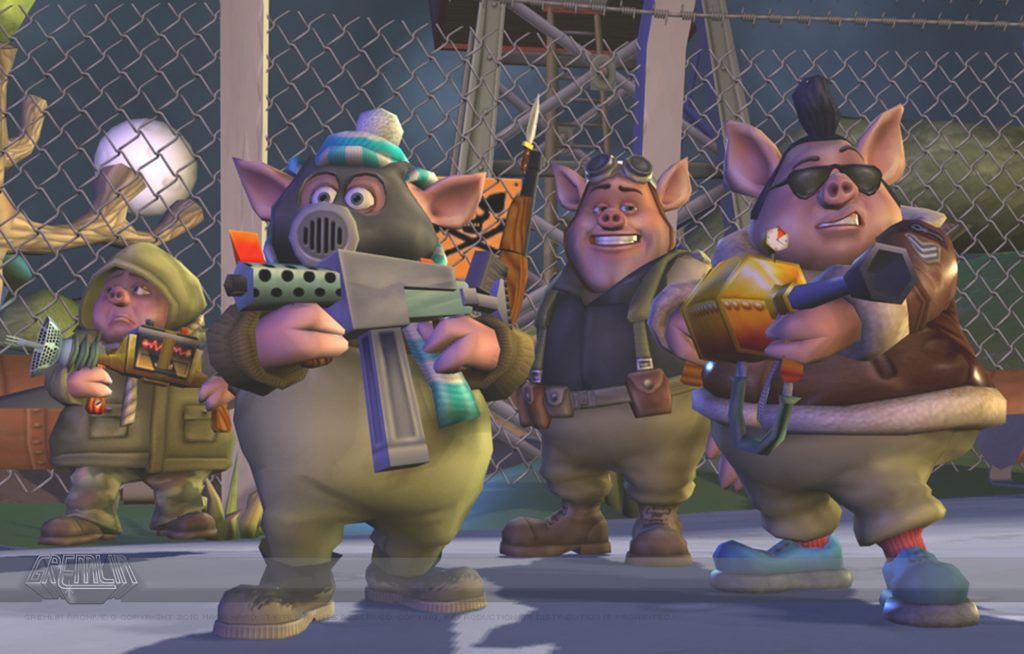 Hogs of War 2 artwork was preserved by the Gremlin Archive in their awesome book, with some more details about the project:
"Hogs of War II was started as a concept by the Infogrames Sheffield House team, but never materialized. Was cancelled at Gremlin by Infogrames, passed by Sumo Digital and then cancelled again by Atari (Infogrames) after Blitz Games (Oliver Twins) had started a DS version I think."
Some images from this cancelled sequel are preserved below, to remember its existence. At the moment we don't have any screenshot from the lost Nintendo DS version.
Images:
What do you think about this unseen game? Give your vote!
Would you like to add more info, screens or videos to this page? Add a comment below!
(your first comment will be moderated before to be published)