DK Project: The Last City Of Heaven is a cancelled adventure game that was in development around 2005 by a small French company known as DarkSkyne, composed of former Ubisoft and Eden Games employees. The game was set in a cyberpunk open-world, playable in both first and third person view. The team was trying to create something similar to a mix of GTA, Deus Ex and Mafia, featuring bio-modifications to unlock special skills to manipulate gravity, perform "bullet time" and much more. As we can read on IGN:
"DK Project: The Last City of Heaven is an open-city game set in Skyne City in the year 2030. The story is one of revenge and ambition, as a 20-year-old girl (Nina Stovakov) who has discovered the murder of her father joins the local mafia to take command of her life. You can use bio-implants to increase the capacities of the heroin, letting her jump higher, move faster, and fight with more power. The game also features multiplayer play, and runs on its own unique 3D engine."
It was meant to have an open-ended gameplay, with a non-linear single-player campaign with multiple-paths like in Fable, Fallout or InFamous. You could behave in a good or evil way, and NPC would react differently according to your behaviour. To explore Skyne City you could steal many different vehicles, while talking to every character you may meet around to build up your own street-gang. Nina was also planned to have her own life-cycle, possibly growing old and being in need of food to stay alive. You could also buy your own house or even build it from scratch. As you can imagine, this kind of sandbox open world game was probably too ambitious for a small team.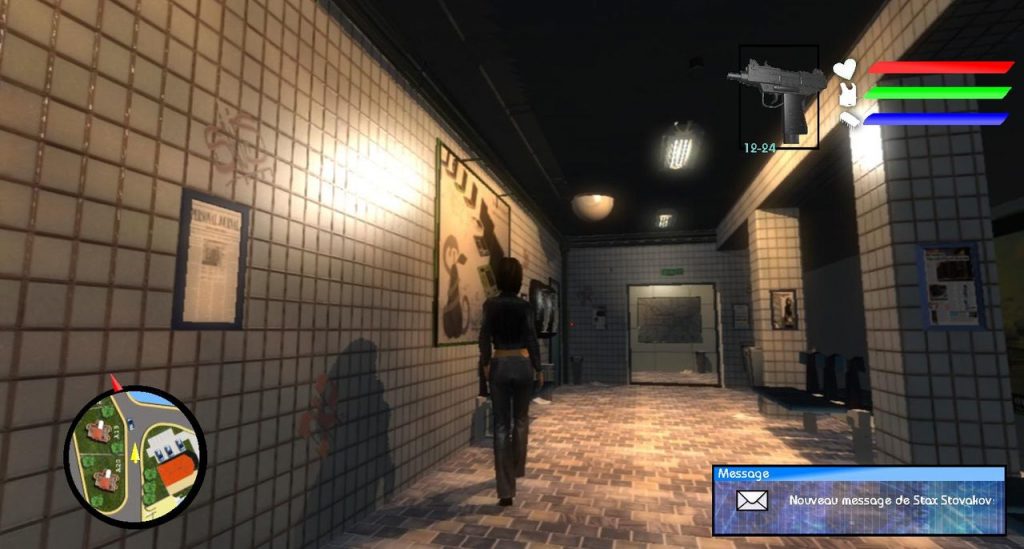 In October 2005 DarkSkyne shared a teaser trailer for The Last City Of Heaven to show their project to potential publishers and in 2007 french press such as Jeuxvideo.com hyped up the game to their readers. The team managed to get funds and support from Nvidia and Intel, but unfortunately it was not enough to keep them alive.
In 2010 DarkSkyne closed down for liquidation, alongside Eden World Group, the holding behind DK Project. Work on The Last City Of Heaven was stopped, probably with only an early prototype completed before its cancellation. Some screenshots, videos and concept art are preserved below, to remember the existence of this lost game.
Thanks to Daniel Nicaise for the contribution!
Videos:
Images:
What do you think about this unseen game? Give your vote!
Would you like to add more info, screens or videos to this page? Add a comment below!
(your first comment will be moderated before to be published)