The Oregon Files is a cancelled action game / third person shooter based on the book series written by Clive Cussler and Craig Dirgo. It was in development around 2008 – 2009 by Sensory Sweep Studios, planned to be published for Xbox 360 and Playstation 3.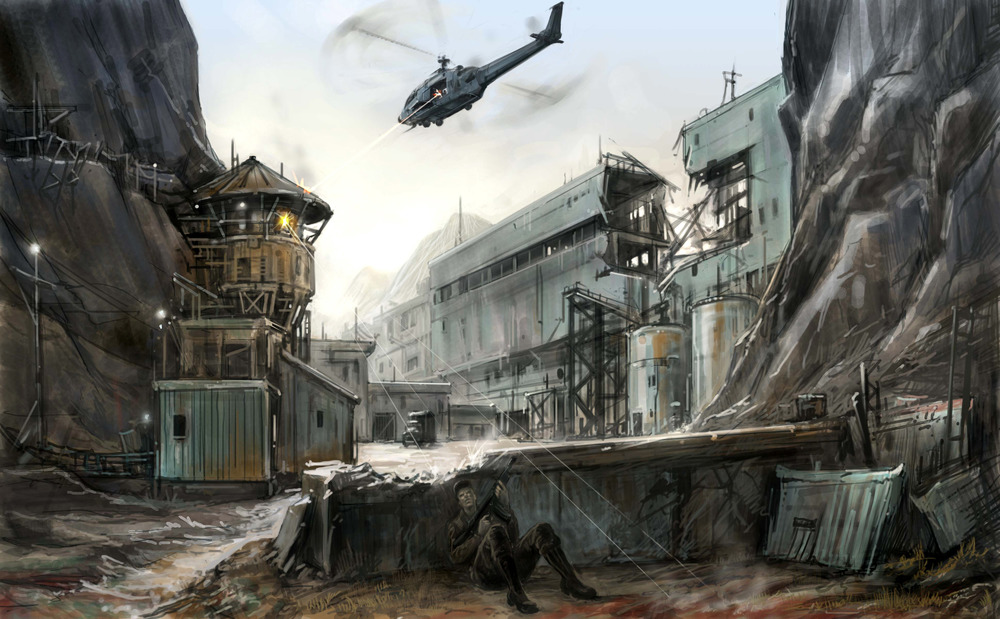 As we can read on Wikipedia:
"The books follow the mysterious "Corporation" and its leader Juan Cabrillo. The "Oregon Files" come from the name of the ship on which the Corporation is based, The Oregon is a high tech ship owned by a private secret service organization called 'the Corporation'. It is disguised as a rusty old tramp steamer.  In reality it is an extraordinarily sophisticated intelligence-gathering vessel with luxury facilities and top of the line technical capabilities."
The game was cancelled when Sensory Sweep finally close for bankruptcy, with employees working without being paid for months. As we can read on Mobygames:
"The company filed for bankruptcy in September 2005, but kept all projects going with two name changes (including Fooptube). In early 2008 the employees stopped receiving contributions, even though their paychecks were still deducted for the next few pay periods. Soon after that the paychecks bounced and Sensory Sweep lost Brash Entertainment as a big client when it folded at the end of 2008."
What remains of the game today is just some concept art, preserved in the gallery below to remember the existence of this lost game.
Among Sensory Sweep other cancelled games there are such titles as Crash Tag Team Racing DS, Time Traveler, Raphael and Sentient.
Images:
What do you think about this unseen game? Give your vote!
Would you like to add more info, screens or videos to this page? Add a comment below!
(your first comment will be moderated before to be published)

Editor in Chief, UX & SE Optimization
at
Unseen64
I'm an
Italian gamer
with
not enough free time
to play as much as i'd like to and
sadly not enough time
to write about cancelled and beta games.
Founder of Unseen64 in 2001
, i'd like to sleep more than 5 hours a day, but i have to pay the bills. I'm currently working for various italian & international websites for a better
User Experience & Search Engine Optimization
, you can add me on
Twitter
,
Last FM
or contact me by
email
.