Drakkhen is an early-3D western RPG originally developed by Infogrames in 1989, published for Amiga, Atari ST, MS-DOS and Super Nintendo. In 1994 Kotobuki System / Kemco developed a spiritual successor for the SNES, published as Super Drakkhen in Japan and released in North America as Dragon View.
However in 1991 Infogrames was already working on an official sequel by the same team, planned for PC, Amiga, SNES and FM Towns. While this lost version of Drakkhen 2 is now forgotten by everyone and not many details are available, Youloute was able to find an article with some screenshots, published by french magazine Generation 4 (Issue 38 and 41, November 1991 / February 1992).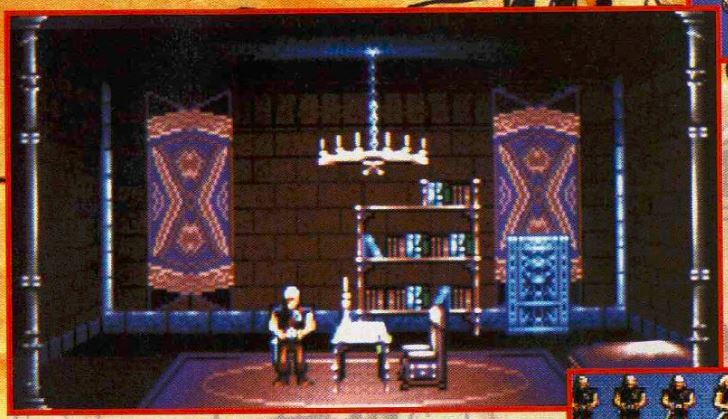 Thanks to Olivier, who translated the main details in these pages, we know more about the project:
"Game would be released for PC 256 colors, Amiga, FM Towns and Super Famicom. Cartridge would of course feature a battery to allow in-game saving. There's only one warrior and animations are more detailed. More beat em up phases where each gamepad button would be used in the Super Famicom version. Moving across the world will be in 3D, except Super Famicom where game will use its specific hardware. Release still being planned for Q1 1992."

"To learn a bit more about Drakkhen II, we asked project manager Philippe Agrpnidis: video games production is slowly getting close to movie production, visual quality with VGA and MCGA, sound with Roland and Sound Blaster, and new CD platforms such as CDI, CD-ROM, changed the landscape within six months. Hence, like a movie production, the game requires multiple people: Philippe Agipnidis as project manager, François Marcela-Froideval for scenario, Etienne Guerry for story-board, Guy Selva for production and, of course, another one for graphics, plus one for sounds."

Rest of the text mentions there would have a been a small book included with the game box to help gamers.
Also, as mentione by Julien, Drakkhen II would have been more like an action adventure than a RPG.
Images: