Puyo Korogashi is a cancelled racing game that was in development by Compile around 1995, initially planned for the Sega 32-x Mega Drive add-on but later moved to the Saturn. By looking at concept art published in a Japanese gaming magazine it seems that while racing players had to roll a giant puyo slime / ball (just like in Tamakorogashi, a game in which kids roll balls during sports days at school). Each character had their own way to push the puyo: for example a witch would use her broom, an anthropomorphic elephant would blow it with its trunk and a fish with legs would slap it with its fins. For sure Puyo Korogashi could have been a fun game to watch!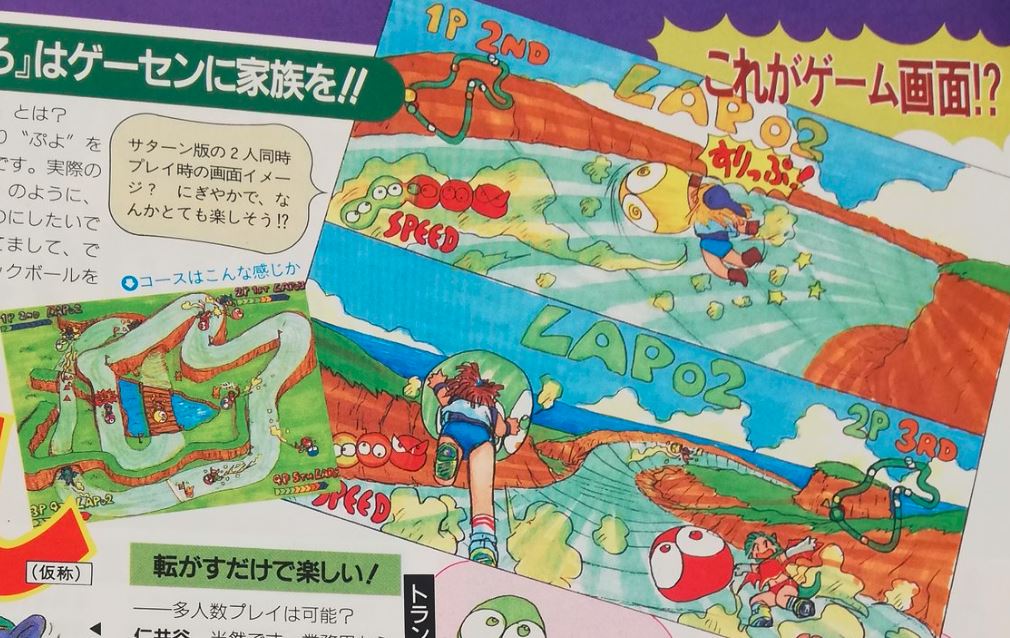 In concept art we also see "question marks doors" with traps behind them: we speculate these would work like those fake doors in "Takeshi's Castle" and players would have to choose the correct one to pass through. If this was the case, races in Puyo Korogashi could have been even crazier and more unpredictable than other Mario Kart clones.
In the end the game was never released and we don't know how much was completed before its cancellation.
Images: