Oh My Goddess! (Aa! Megami-sama) is a manga and anime series by Kosuke Fujishima, serialized since September 1988 in Japan. It was quite popular at the time and it even got a few tie-in games for NEC PC-98, Sega Dreamcast and Playstation 2.
In the late '90s a Super Famicom (SNES) Oh My Goddess! game was also announced in Japanese gaming magazines, as reported at the time by some english fansites. It would have been an arcade racing game similar to Mario Kart, set in the series' NIT's festival (?). It also seems each kart would have been driven by 2 characters at the same time (?):
Belldandy & Keiichi
Urd & Peorth
Skuld and Banpei-kun RX.
Megumi & Sora
Tamiya & Ootaki
Unfortunately it seems they never shown any actual screenshots from the game, only promotional artworks for the characters. Maybe something more is still hidden away in old japanese magazines?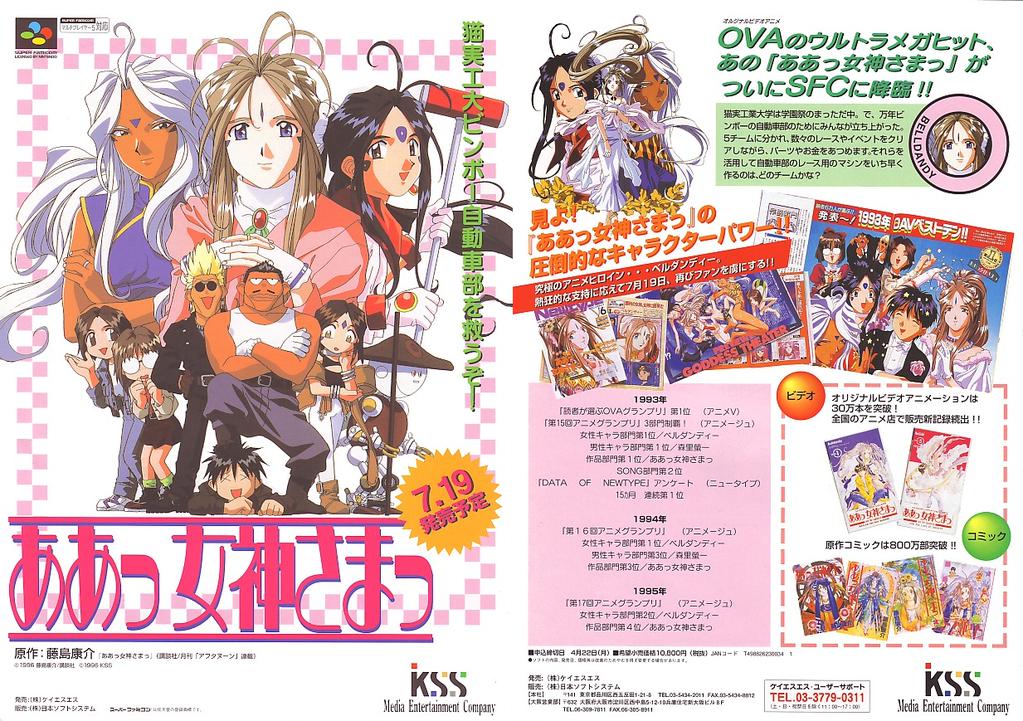 What do you think about this unseen game? Give your vote!
Would you like to add more info, screens or videos to this page? Add a comment below!
(your first comment will be moderated before to be published)