Rites of Acerbus (AKA Crest of Dharim) is a cancelled Action RPG that was in development in the late '90s / early '00s by OMG-Games, a small, forgotten studio founded in 1998. The project started as an Unreal mod, changing the popular FPS into a role-playing game. Soon the mod evolved into a full-fledged game with some interesting features for its time:
"You are Jordan – the son of Eldric, King of Arzaron. Your birthday is a shamble as you are arrested for the murder of your father, rushed through a mockery of a trial and thrust headlong into prison – forever. You'll be seeing more of your world than you ever wanted as you follow the effects of the rituals of a dark, ancient prophecy bent on the destruction of life on your planet. Step through the political intrigue, militaristic maneuverings, and just plain treachery in search of your father's killer and the answers you need to stop Acerbus Caelestis from engulfing the world in darkness. You'll be stepping in style, too, disguising yourself as anyone you can to get the information you need; from a soldier in an enemy army to a priest behind the confessional lattice. You won't be stepping alone either – several people will find it necessary to join your cause along the way, be it for their own reasons or the noblest cause of all."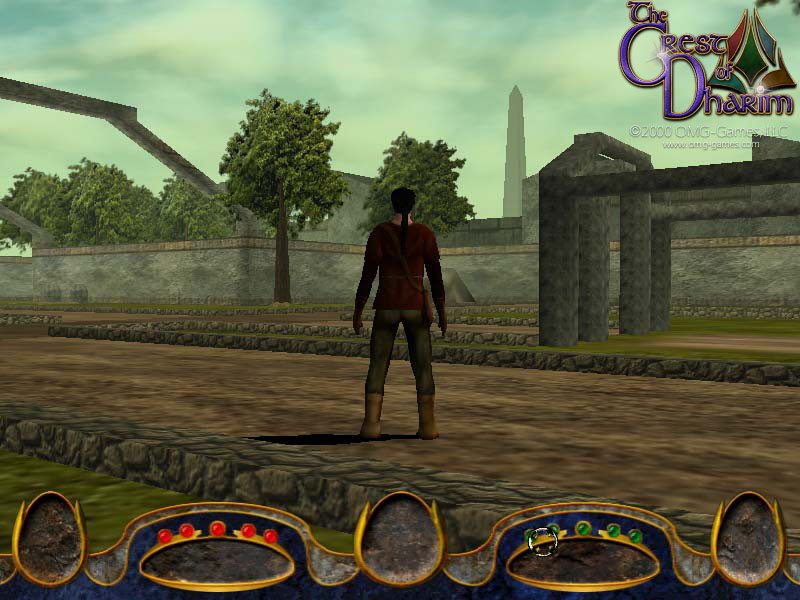 Third-person 3D Action/Adventure/RPG
Dramatic and compelling storyline and characters, with in-game cinematics
Puzzle-based and action-based challenges
Ability to disguise yourself as the enemy and other characters
Up to three AI characters in your party
Multipath dialogue tree-based interaction with all NPCs
Real-time combat system based on unique weapon skills
Unique magic system
"Beast of Burden" for travel and inventory storage
Vast game world covering 4 different kingdoms
All unique races
70+ hours of gameplay
According to the developers you could meet hundreds of NPCs in this world, each one with its own side quests. They planned an action-combat system against crowds of enemies, and it would have been possible to climb rocks to freely explore the land (just like what Zelda: Breath of the Wild did 17 years later).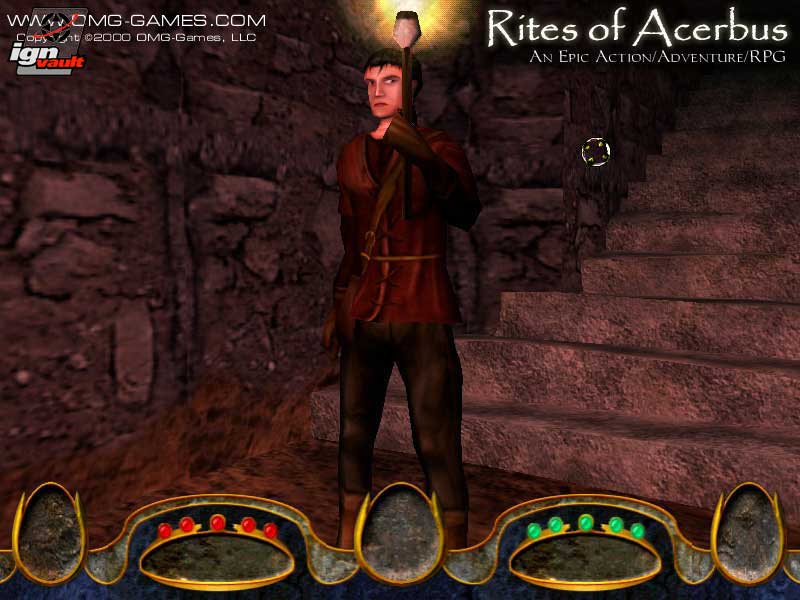 The plot followed the misadventures of a certain prince, sent to jail after being accused of killing his father. After escaping the protagonist would try to find out who set him up:
"Once a world of magic and beauty, the Kingdom of Arzaron has fallen into Darkness. You are Jordan, First Prince and sole heir to the throne of Eldric, King of Arzaron. Your father led his nation honorably and fairly, and you have followed closely in his footsteps. It is the eve of your twentieth birthday when the King dies mysteriously in his sleep, of poisoning, says the royal physician; a vial of poison is found in your bedchambers the next day. By law, a prince is old enough to govern the nation without the supervision of the Council on his twentieth birthday. According to the law, a prince must be raised to the crown the day after the king dies.

The coronation proceeds directly after the funeral, which is cut short by the magistrate and a number of guards who accuse you of murdering your father and arrest you. You are shuffled through a mockery of a trial, branded as a slave (tattooed on the inside of your left forearm), and nearly dragged behind a horse across your nation's borders to a slave camp where five years pass.

You must travel through distant, foreign, not-always-friendly lands in order to gain support and learn about the conspiracy against you in any way you can. You'll disguise yourself as anyone you can to get the information you need. What follows is a quest into the depths of evil as you discover that your fathe'rs murder was but a small part of a much larger chain of events. Ancient prophecy speaks of the six Rites that would bring about the return of Acerbus, the Ruler of the Dark. "
Development of Rites of Acerbus continued until 2002, but as it often happens with cancelled games by small teams, it was probably too ambitious for their skills and resources. With no publisher backing the project, the game was canned after four years of development.
Thanks to Josef for the contribution!
Images: