Pandemic Studios was the company who developed the Mercenaries series and unfortunately it was shut down in 2009, forcing the studio to cancel 2 projects they were currently working on at the time: Mercenaries 3: No Limits and Mercs Inc.
Mercenaries 3: No Limits would have been the next game in the series following the releases of the first two games: Mercenaries: Playground of Destruction (2005) and its sequel Mercenaries 2: World in Flames (2008). It was meant to be somewhat the same as the previous two games, an open world 3rd person action shooter with some improvements to the formula.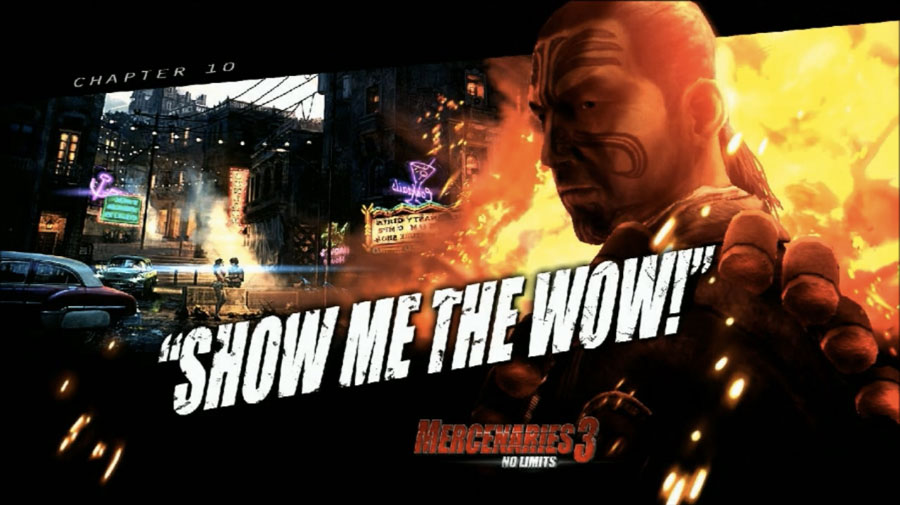 It is sad and frustrating that Pandemic was shut down as there clearly was a passion behind the creation of this new project. EA boss John Riccitielo at the time really wanted Mercenaries 3 to be released and he confirmed during an interview that if it was up to him that it could go on for a very long time.. going as far as a Mercenaries 10 release.
An article by Cnet explains well the financial struggles EA endured in 2009 and the reason why they felt the need to close Pandemic:
"An Electronic Arts spokesperson confirmed the news to CNET, but called it a consolidation rather than a closing, saying that the company merged Pandemic with EA's nearby LA campus. The core team of developers integrated into EA will continue to work on Pandemic properties.

Hit by weak game sales, EA has been hurting since last year when it warned that 2009 would be a tough one. The company said at the time that it would need to cut staff, trim product lines, and close studios. EA initially announced job cuts of 10 percent of its workforce, then later revised that to 11 percent. In January, EA also jettisoned Pandemic's studio in Brisbane, Australia."
Since the studio closed in 2009 and their last game was released in 2008, Mercenaries 3 didn't go very far into development. For that reason, not much is known about the game and most of it is sadly up to speculation. Fortunately, we do have a little video showing gameplay footage of what could have been, showing off core mechanics for a few minutes with audio commentary.
During the video, there is a radio conversation between the main character and what we can presume is their boss giving them the mission. The game is set in Cuba 2017 and the protagonist is given directives to meet and escort a journalist for the Russian mafia. You meet her inside a church in an animated black and white placeholder cutscene and shortly afterwards they both drive to where the journalist needs to find proof that 'Blackfire' has deployed combat drones. The video ends abruptly with the main character trying to shoot a drone with a machine gun and then with a bazooka.
Since the main character in that video is a character never before seen in the series, it is very likely that its model was a placeholder used for testing purposes until they would have finished creating the real main character for this new game, or maybe it was meant to be a different hero this time around. Sadly we do not have more information about this.
There may still be hope for Mercenaries 3 or for the series in general to make a comeback eventually. EA has continued to renew their ownership of the Mercs3 domain in February this year in 2018 and it is set to expire next year in February 2019.
Article by Alex Bérubé, thanks to Daniel Nicaise for the contribution!

Images: