Black Death is a cancelled FPS / Survival Horror game somehow similar to Condemned and Dead Island, in development by Darkworks around 2011. Darkworks was an independent French studio not widely known by the average gamer, but they released a couple of fan favorite games as Alone in the Dark: The New Nightmare (Playstation, Dreamcast and PC) and Cold Fear (PS2, PC and Xbox). Black Death was announced in June 2011, as the team tried to get attention from publishers to find money and resources to fully develop their idea. This was the last project they tried to pitch before closing down after a series of unfortunate failed projects, such as their Onechanbara reboot, State of Crisis and The Deep.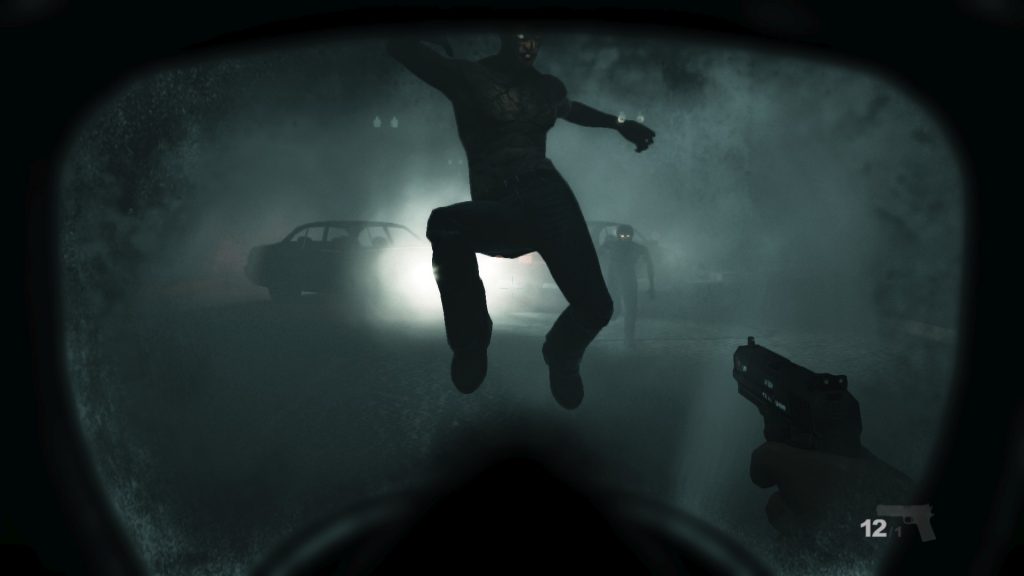 After Ubisoft took away I Am Alive from Darkworks in 2008 to complete it under Ubisoft Shanghai, the team worked on many different prototypes. We can assume at the time the team tough that shooters were the most marketable genre to be greenlighted by publishers, so they conceived a few ones (such as Black Death) with interesting / original features.
Some more details about Black Death were published in the (now removed) official website:
What is Black Death? Black Death is a new survival horror from Darkworks. Black Death is the personification of the fear generated by the recent pandemics and the mistrust which has been associated to their supposed origins (natural apocalypse, scientific, industrial, or military ones… or else… ).  Our goal with Black Death is to go one step further by focusing the game on three essential elements: speed, fluidity and freedom of action, to offer the player a sensation of freedom and the possibility to create his own arsenal.

Pitch: Today, The  American North East coast, a city is suddenly hit by a massive cloud of smoke. Mysterious swirls of this black smoke appear and infect everybody. This new disease is spreading all over the city making it a place full of sick people sunk into a comatose state. As they mutate into strange creatures with various powers and group behaviours, they start to become violent and invade the whole city. The player is a survivor who will try to stay alive and wipe out this scourge from the city.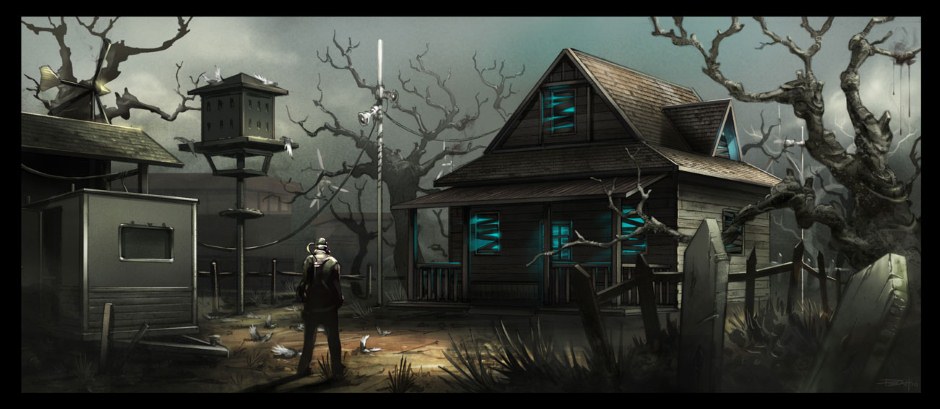 Gameplay Experience: THE FOG PLAYS WITH YOU, PLAY WITH THE FOG
Survive in the fog
Be Creative: Create your own chemical weapons and test them on your enemies
Cure or kill infected you meet and choose your fighting strategy
Spectacular: Have fun discovering a unique bestiary, and experiment with multiple weapons and devices
Fight: Fast action, it's difficult to kill, you must finish on contact
Control the fog
Discover the black death evolution
A playable demo / prototype for Black Death was also released in July 2011 (download backup in here), but it failed to gain much interest from gamers and publishers. With no more money to keep working on their projects, in October 2011 the studio was placed into Compulsory liquidation and was closed. In about 15 years of activity, Darkworks were able to successfully complete and release only 2 games, while all their other projects were either cancelled or moved to different developers. There are already a good number of interesting lost Darkworks games in the Unseen64 archive, but many more still remain unseen and even if we tried multiple times to get in contact with people that worked at the studio, it seems almost impossible to know more about what happened to them or to their cancelled games.
Images:
Videos:
What do you think about this unseen game? Give your vote!
Would you like to add more info, screens or videos to this page? Add a comment below!
(your first comment will be moderated before to be published)