The first Crimson Skies is an arcade flight video game developed by Zipper Interactive and published for PC in 2000 by Microsoft Game Studios. In 2003 Microsoft published a sequel titled "Crimson Skies: High Road to Revenge", developed by FASA Studio for the original Xbox. Both games still have a cult-following, thanks to their fun gameplay and interesting "dieselpunk" story-settings (an alternate history of the 1930s), with a good single-player campaign, plus online and offline multiplayer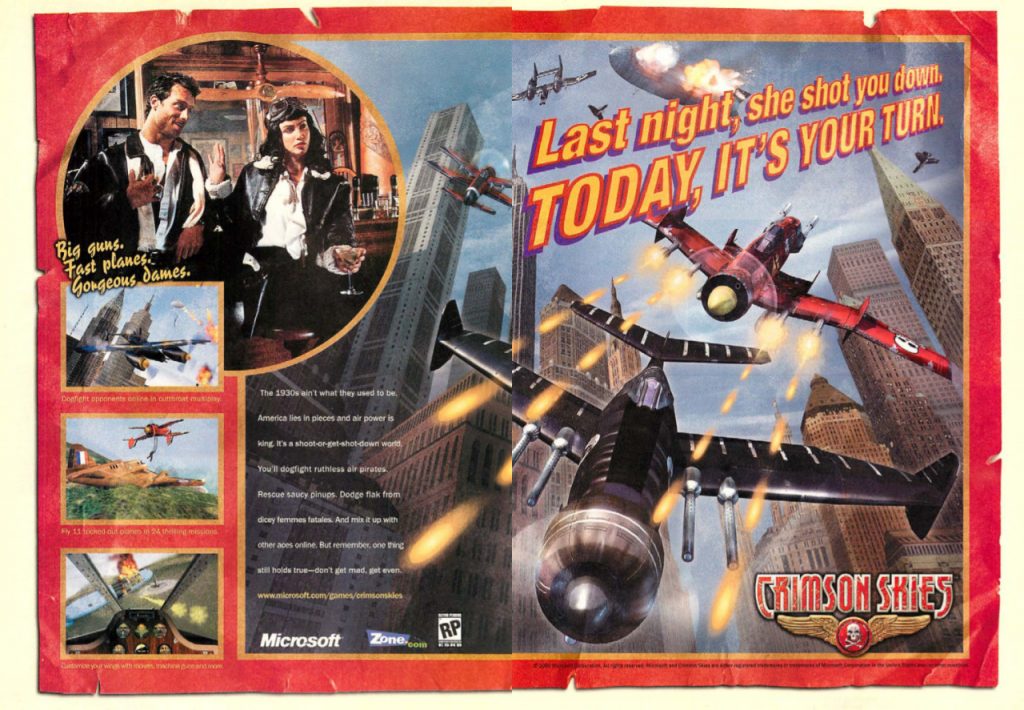 A third chapter in the series was in development by Fasa Studio around 2003 / 2004 and planned to be released for Xbox 360. Probably Microsoft wanted to offer one of their "hardcore" IPs for their new console, but in the end the project was never completed. There are currently no screenshot, videos or images preserved
Crimson Skies 3 would have expanded its gameplay by offering on-foot missions and we can speculate that FASA tried to create a much more ambitious project, making it a full open world flying game. High Road to Revenge already had many levels structured similarly to the open-world missions of GTA, where you could fly around and choose different missions located throughout the game map. We can assume in Crimson Skies 3 we could have explored cities with our character and then freely flying around the world using our planes to resolve missions and fight against enemy aircrafts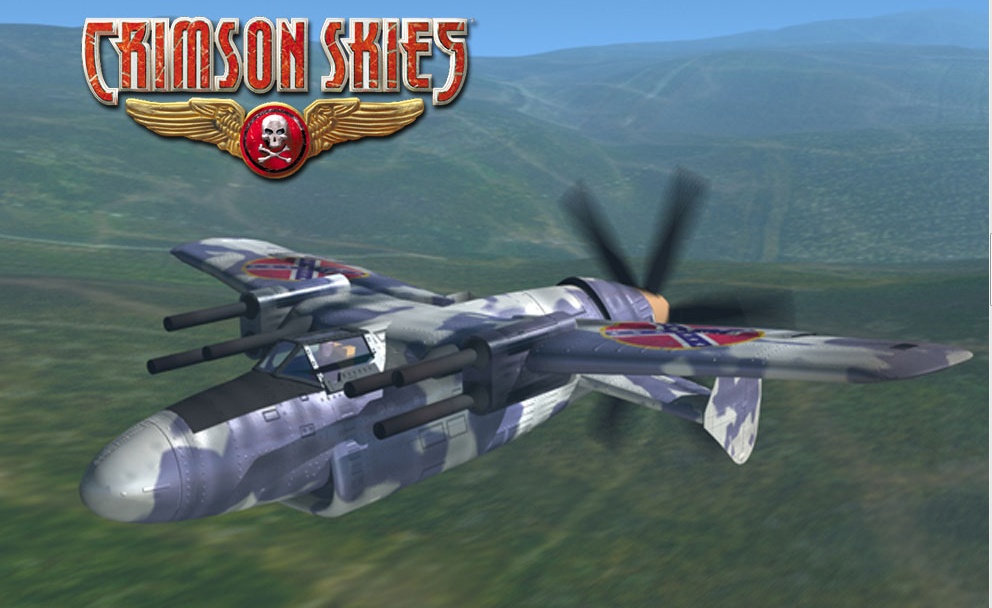 Unfortunately the game was soon cancelled and the team was moved to work on Shadowrun, the 2007 multiplayer game released for Xbox 360 and PC. Many other FASA games were canned in the mid '00s, such as Cesium, Mechwarrior Prime and Shadowrun: The Awakening. The company was then shut down by Microsoft on September 2007.

We tried many times to get in contact with people who worked at FASA on Crimson Skies 3 but without luck. If you know someone who worked on this lost project, please let us know.
What do you think about this unseen game? Give your vote!
Would you like to add more info, screens or videos to this page? Add a comment below!
(your first comment will be moderated before to be published)

Editor in Chief, UX & SE Optimization
at
Unseen64
I'm an
Italian gamer
with
not enough free time
to play as much as i'd like to and
sadly not enough time
to write about cancelled and beta games.
Founder of Unseen64 in 2001
, i'd like to sleep more than 5 hours a day, but i have to pay the bills. I'm currently working for various italian & international websites for a better
User Experience & Search Engine Optimization
, you can add me on
Twitter
,
Last FM
or contact me by
email
.