Today Naughty Dog is mostly loved for their modern-world adventures, such as the Uncharted and The Last of Us Series, but during the PS2 generation they were mostly known for their Fantasy Sci-Fi series: Jak and Daxter. It's easy to see how they would have considered another futuristic project when they moved development to the Playstation 3 and while a Jack & Daxter 4 was pitched, they also planned a different, more mature Sci-Fi adventure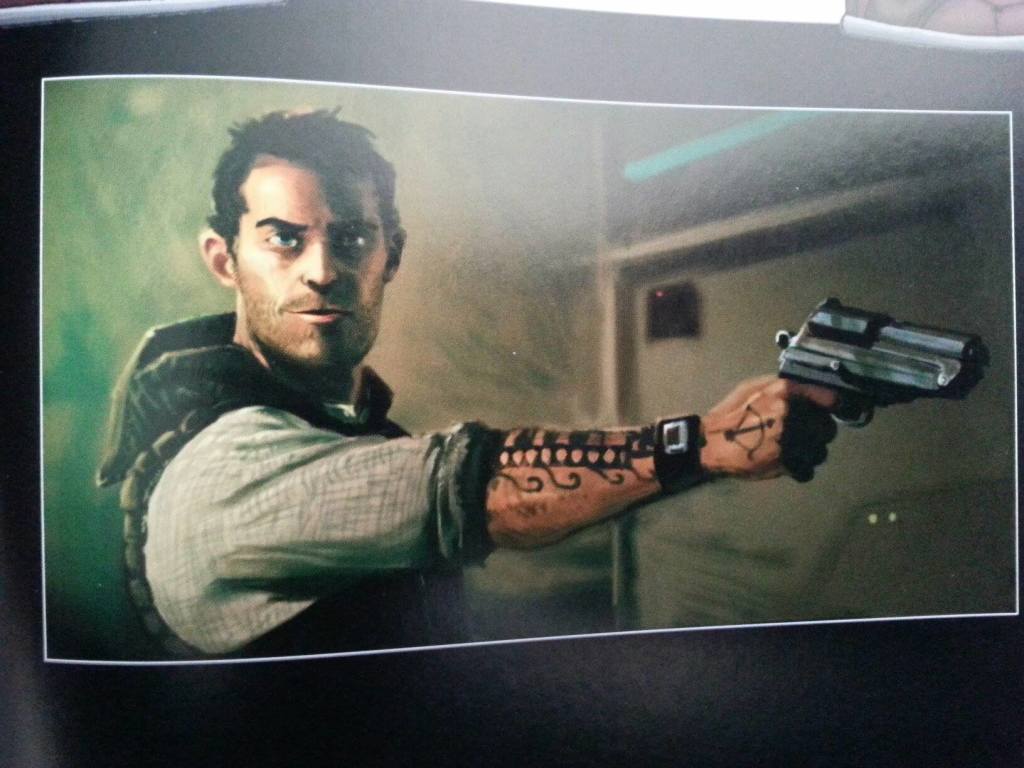 This cancelled untitled Sci-Fi game was revealed by them in their "Naughty Dog's 30th Anniversary" art book (you can buy it on Amazon UK, Amazon USA or Amazon IT) with a few details
"We explored the idea of doing a science fiction game following the Jak and Daxter franchise, complete with androids, robots, and futuristic weapons. The sci-fi game was going to be centered around a city that had been built up around a giant hole in the ground. No one knew exactly what created the hole, but the adventure would have the player exploring the depths."

In the end Naughty Dog worked on Uncharted instead and it became such a huge success to shape up their following projects and sequels. There are some rumors about a possible resurrection of their Sci-Fi concept, thanks to an interview by Gamecrate with Naughty Dog game director Bruce Straley:

"Yeah, I'm not gonna drop hints to what it is, because who knows, it might actually happen. There's one image in there that's still in the back of my mind that I'd like to make a game out of. There's one image. I'm just letting you know that it's very possible. There's still a story, there's some great game ideas, there's a lot of really cool stuff in the thing, like I think it'd be really cool to see if Naughty Dog could do this game. I don't think anybody else could do this game like Naughty Dog could do this game. It's one image."

Some people relate this lost Sci-Fi pitch with another Sci-Fi story titled "Savage Starlight", a fictional comic book series that Naughty Dog put into The Last of Us as collectible items. While the name "Savage Starlight" is mostly used by fans to indicate ND's future, possible science-fiction game, it seems the plot of the comics is quite different from what is know of their cancelled PS3 project
"Set in the year 2186, the plot of Savage Starlight centers around Dr. Daniela Star's adventures in space. She discovers a method of traveling faster than light via a jump drive, and soon finds that a group of hostile extraterrestrial known as the Travelers are threatening mankind. "

Images:
What do you think about this unseen game? Give your vote!
Would you like to add more info, screens or videos to this page? Add a comment below!
(your first comment will be moderated before to be published)