Pulseman is a side-scrolling action platform game developed by Game Freak and published by Sega for the Mega Drive / Genesis in 1994. The game was released in cartridge format only in Japan, with the North American version being released via the Sega Channel as an "exclusive". When first announced, Pulseman was originally named Spark.
Derboo found a screen of the beta Spark  from the Korean gaming magazine, Game World #5 (1994). The on-screen display changed, and the screenshot shows a boss from the game with a slightly different sprite in a totally different situation.
The palette is also different, but the article also shows artworks with the characters colored just like in the final game, so it was probably just the prototype palette for the underwater effect.
Thanks to derboo for the contribution!
Beta: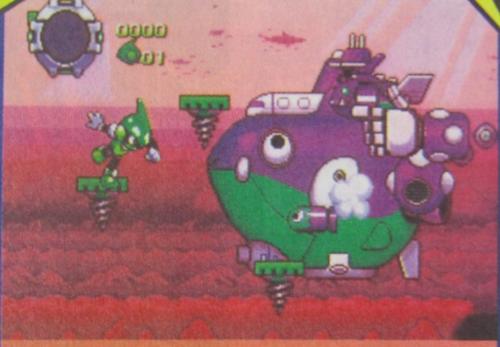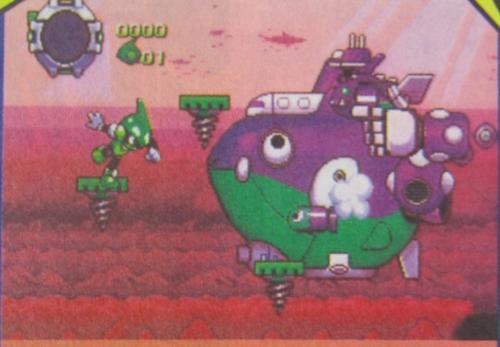 Final Version: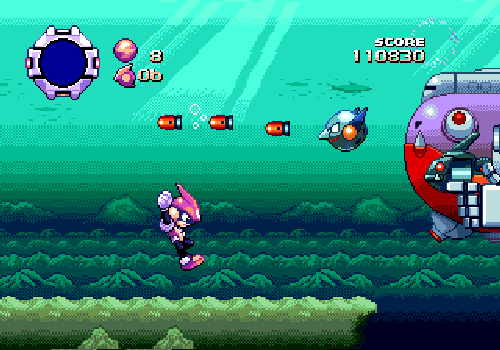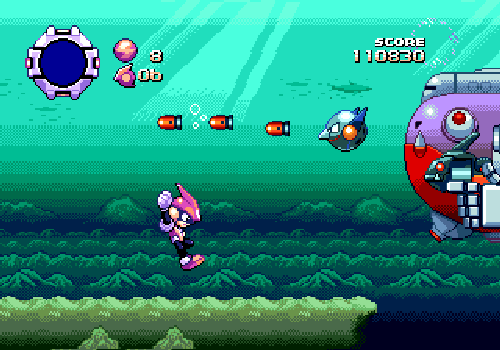 Images: