Spanish Blood is a cancelled pirate-themed adventure game that was in development by Scavenger, planned to be released for Playstation and Sega Saturn. As noticed by Celine, the game was officially announced or at least talked about at E3 1996, when a few gaming magazines published a list of in-development games by Scavenger.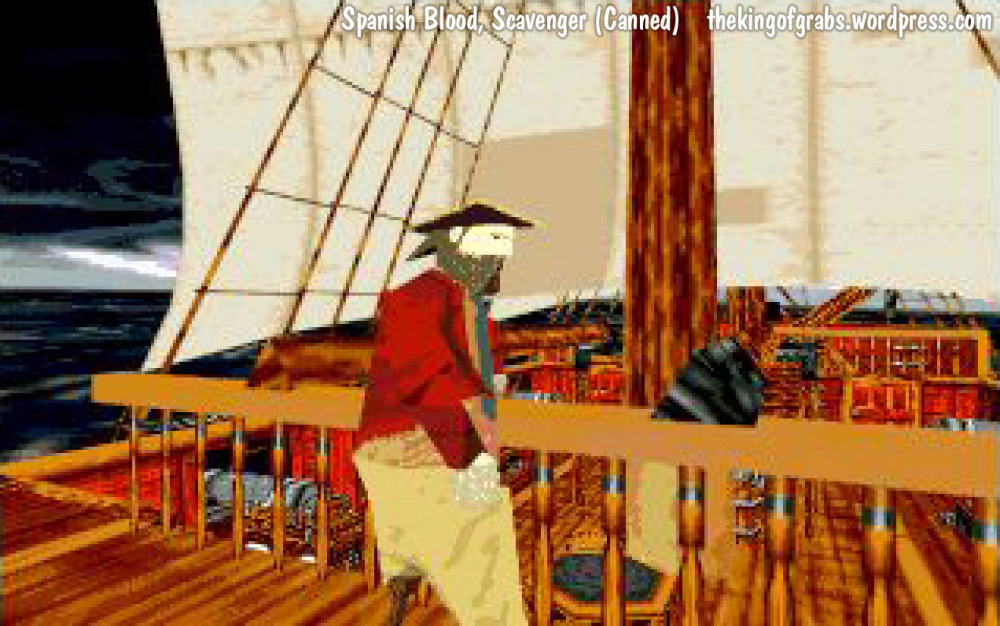 Some screenshots were published online by The King of Grabs, found in an old E3 Press Kit. By looking at these we can see Spanish Blood was going to be another impressive (for its time) 3D game by the team, which was composed of talented developers from the Amiga demoscene. While there are no details about Spanish Blood's gameplay, we can speculate it would have been a seafaring adventure, with players exploring the sea on their boat, fighting against pirates and finding hidden treasures.
Unfortunately Scavenger probably had too many projects in development at the same time and with missing payments from their major publisher (GT Interactive), in the end the company had to close down. Most of their games were cancelled, such as Mudkicker, Angel, Spearhead, Aqua, Terminus, Heavy Machinery, X-Men, Into the Shadow and Tarantula.
Images:
What do you think about this unseen game? Give your vote!
Would you like to add more info, screens or videos to this page? Add a comment below!
(your first comment will be moderated before to be published)