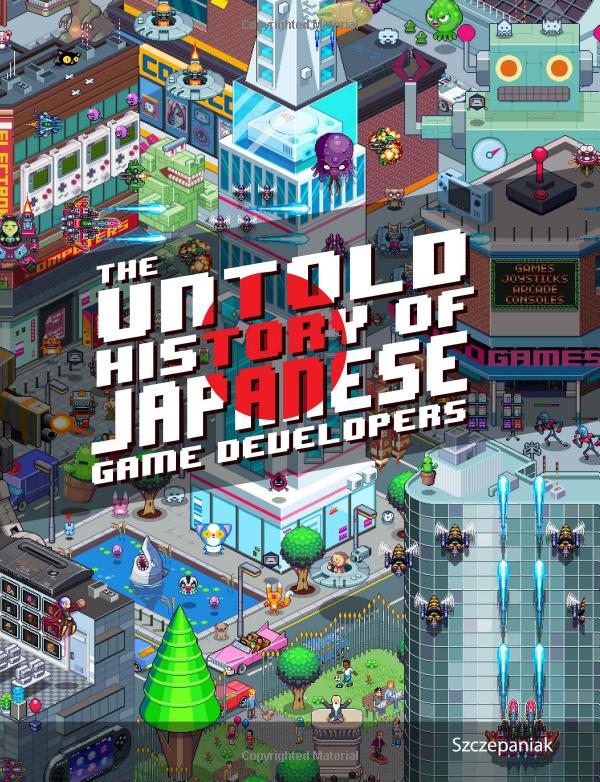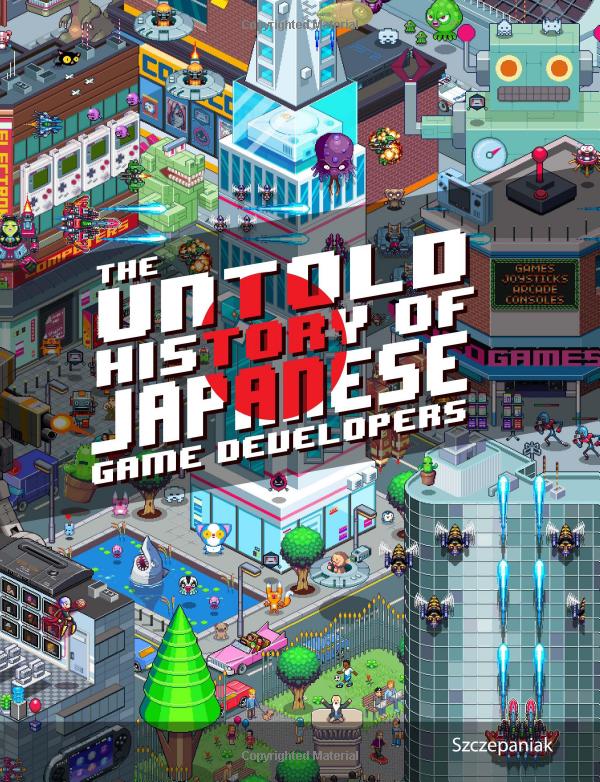 Over the last few years, publications and books such as Retro Gamer Magazine and Atari Inc. tried to recount in detail the history of western video games. However, due to language and cultural differences, the origins of the Japanese gaming industry, if we exclude Pixel'n love books, most of which remain nonetheless available only in French, are still poorly documented.
Then again nothing seems to be impossible anymore in our crowdfunding age, and consequently, thanks to a Kickstarter campaign, even a freelance journalist like John Szczepaniak, already a contributor of various magazines and websites among which the excellent Hardcore Gaming 101, had the chance to go in Japan to interview mostly unknown programmers, game designers, illustrators and musicians, active in that extraordinary video games period that were the eighties and  the nineties. The result is the first volume of The Untold History of Japanese Game Developers.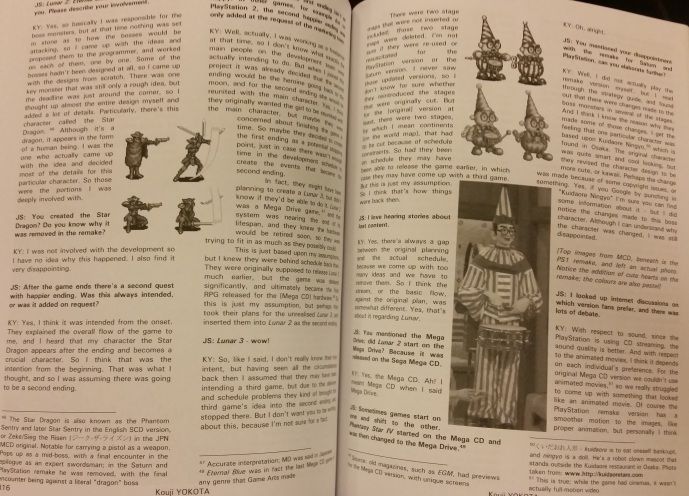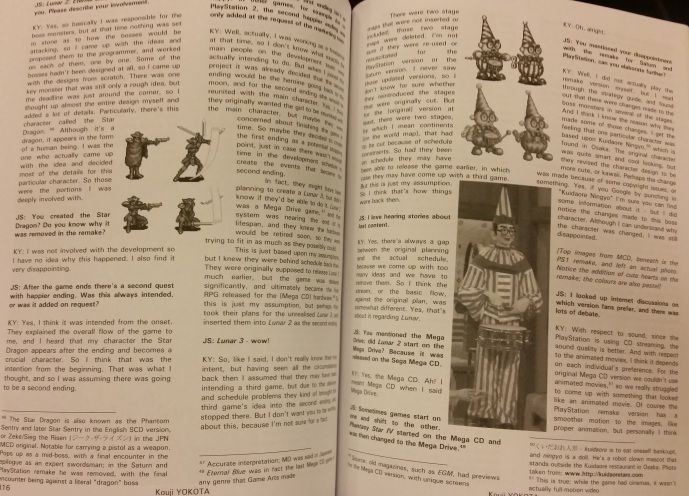 From the very beginning it is evident that one of the big draws of the book are exclusive info about Japanese home computers from the eighties, platforms virtually unknown in the west but that were the first training ground for many newcomers in the game development industry, who, economic and technical limitations notwithstanding, went to release many innovative or socially relevant games.
A very creative era, therefore, where even small software houses could create groundbreaking experiences such as Manbiki Shounen, the first stealth game (released November 1979) according to John Szczepaniak, or became the subject of parliamentary discussion with 177, a trashy eroge in which the goal was to chase and then rape a young woman .
This rough yet fascinating world is unfortunately on the verge of disappearance due to the extreme rarity of some titles and the fragility of the medium, typically floppy disks or tapes, on which they were originally published.
That's why we find in the book an interview with the curator of the Game Preservation Society, an organization dedicated to catalogue and preserve, both in their original format and by making a digital copy, all the Japanese games released in the period that goes from the seventies to the nineties. Unfortunately, many old titles are already lost forever because nobody thought to archive them at the time.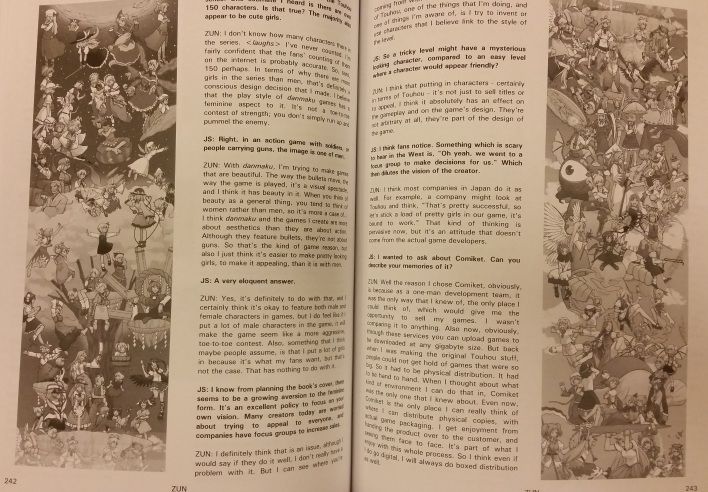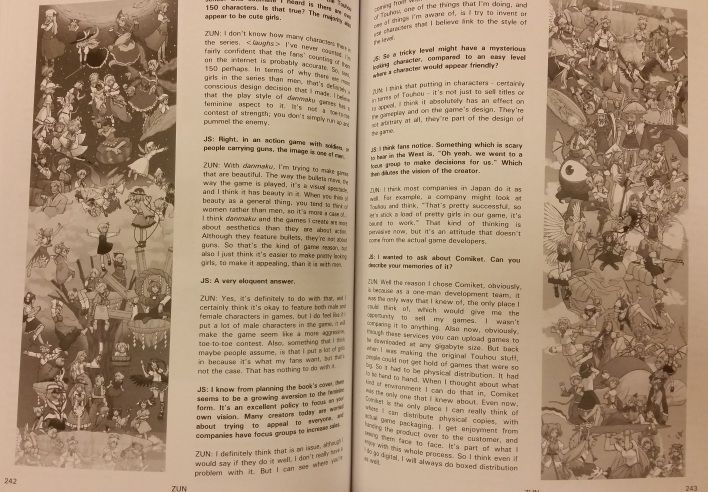 Doujin Games and Visual Novels are two other topics that historically had little coverage in the west, although in recent times, thanks to the advent of digital stores, the number of these games available in English is growing. Valuable from this point of view are thus the long conversation with ZUN, the creator of Touhou, an incredibly successful indie franchise, as well as the interview with Ryukishi07, who introduces us to the narrative techniques of Higurashi, a celebrated series of visual novels mostly known in the west for the eponymous anime.
This doesn't mean that we can't find in The Untold History of Japanese Videogames Developers new facts about more popular videogames. Suikoden fans, for example, will certainly appreciate the interview with the director of the first three chapters of the series, Yoshitaka Murayama, while SEGA long-time supporters can look forward to an in-depth overview of Yuzo Koshiro's old works.
John Szczepaniak: Describe when and how you joined Konami.

Yoshitaka Murayama: I joined Konami as a new graduate in 1992 in the role of programmer. In my second year after joining the department, I was in was put in charge of creating games for Konami's game machine and that's when I got involved in game design. Since it was an extremely secret project inside of Konami, there were very few people involved. So even though I was close to being a new recruit, I was expected to play a very large role. The plan at first was for Konami's game machine to be a console type and it was suggested that it have a card reader function to allow players to exchange data. The plan changed midway from a console type to a portable type game machine, and it was going to have 3D (polygon) functionality that was not common at the time.
More interestingly for Unseen64, John Szczepaniak also asked, when he could, about beta and unreleased games. This is just a incomplete list of what he discovered, confirmed or got further info in the book:
The Saturn version of Grandstream Saga;
A sketch of Soul Blazer 2;
Ys 3 wasn't originally an Ys game;
The unreleased Namco console;
Bounty Arms, a cancelled Playstation game;
A photo of an unreleased game made by Yuzo Koshiro, Variant 7;
Amazing Island, a gamecube title originally started on saturn and later moved to dreamcast;
Street Fighter NES;
Unreleased Negcon Games;
Chulip original version;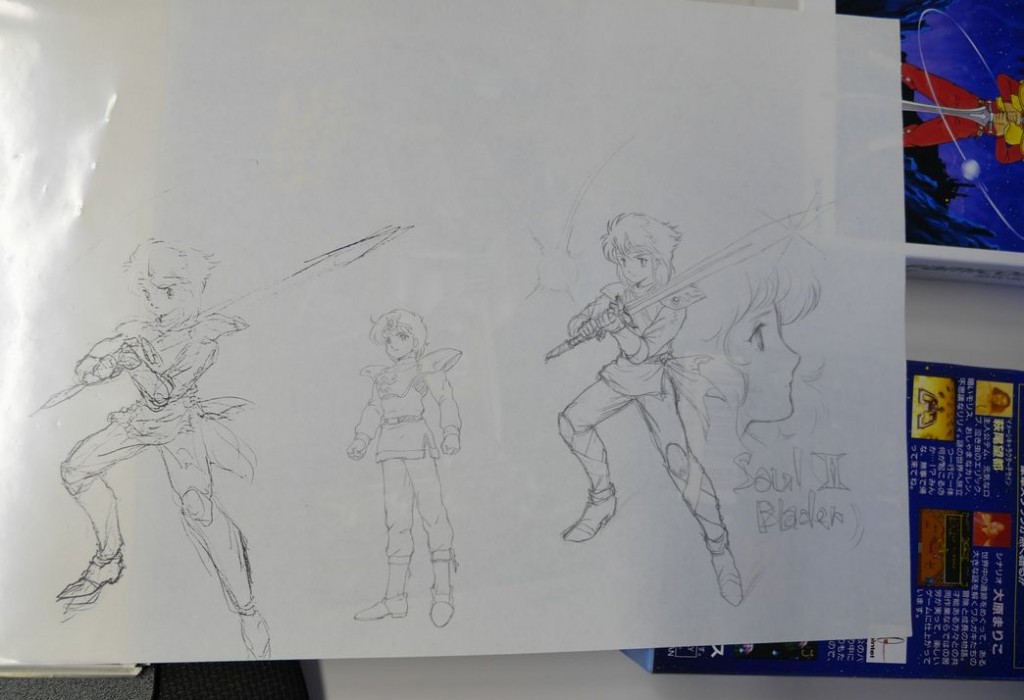 With 36 interviewees and more than 500 pages, The Untold History of Japanese Video Game Developers is a book full of previously unknown and interesting info for fans of retrogaming and obscure japanese developers. We are happy that many info on cancelled projects and facts about the development of some of our favorite games were preserved in this book, huge props to John for his work! If you don't like to read, you can also check The Untold History of Japanese Video Game Developers DVD ;)
You can buy The Untold History of Japanese Video Game Developers in paperback and digital from (they will be on-sale untill the end of  December 2014):
Amazon.it: Paperback Silver (25.18 euro), Paperback Gold (31.70 euro) and Kindle Digital (9.99 euro)
Also available on all other Amazon sites. Please search for them directly!
Some video-reviews of The Untold History of Japanese Video Game Developers from Youtube: