Zenith (also known as Climber in its early days) is a cancelled action / racing game hybrid planned for Nintendo 64 that was in development by DMA Design, the studio that created such popular games as Lemmings and the first Grand Theft Auto, other than cult titles as Space Station Silicon Valley and Body Harvest. Before working on the new 64 bit console, DMA already had a successful collaboration with Nintendo on the SNES with Uniracers, an original racing game in which players use unicycles to compete in high-speed tracks while doings tricks to gain more acceleration. In 1995 DMA pitched a new ambitious sandbox project to Nintendo for the yet-to-be-released Ultra 64: Body Harvest. Nintendo were quite interested in such an interesting concept, so they worked together with DMA for 2 years, before to split up because of delays and different views on how the game should have been played.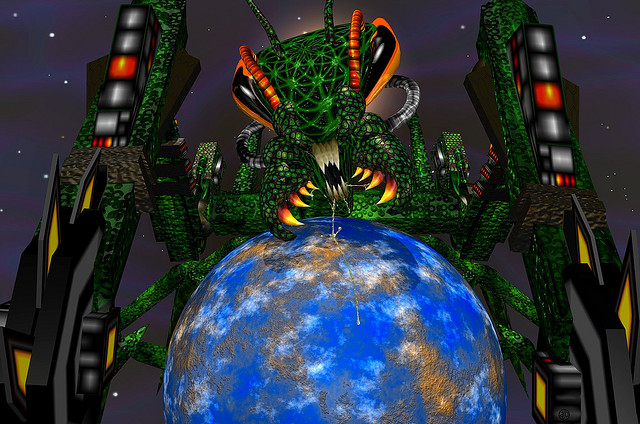 While Body Harvest was heavily publicized by Nintendo as one of the first games for their new console, another mysterious project was also in development at DMA for the Ultra 64, with a work-in-progress title of "Climber". Climber was never shown to the public in any form but it quietly popped up in some early N64 release list, also to be published by Nintendo like Body Harvest. Without any more info about the project, some magazines even speculated that the game would have been a N64 version of Ice Climber, sometimes referring to it as "Ice Climber 64".
Only many years later we found out that Climber was not related to Nintendo's Ice Climber and DMA even changed the name of the project to Zenith after a while. The Zenith team was composed by a few young members of DMA Design: Andrew Eades, Andrew West, Richard Ralfe, Frank Arnot, Gary Thompson, Doug Smith, Paul Reeves, David "Oz" Osborne and John Gurney.
As it happened with Uniracers, Zenith was going to have an original twist to the racing genre, in which players were able to choose among a good number of characters to combat and run to the top of various towers with different themes (for example medieval and wild-west levels), avoiding obstacles and fighting against other competitors. There was a wide variety of available characters in the early prototype of Zenith, such as humans, strange creatures and aliens. Characters were able to walk, run, jump, climb, hang and swing through the different hazards of the levels and had different combat moves, a few simple punch and kick moves plus a unique special attack.
We had a really innovative split screen effect that showed the leading player on top but as the follower caught up the split would start to rotate until it was vertical as they were side by side. The effect of an overtake was really awesome as the split would turn upside down as the bottom player became the top player. It's hard to describe in words. I left

DMA

to go to work for Virgin Interactive but I think you can see the ideas of Climber in the agency towers of Crackdown. –

Andrew Eades

, Climber Lead Programmer
In this old photo of Richard Ralfe (Body Harvest level and game designer) taken at the DMA offices during the development of Body Harvest and Zenith, we can see on the wall what could be a group image of some of the characters from the game.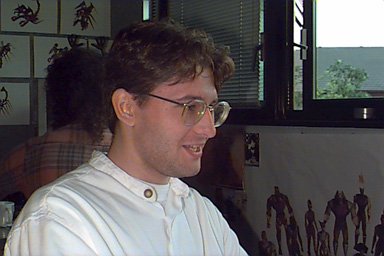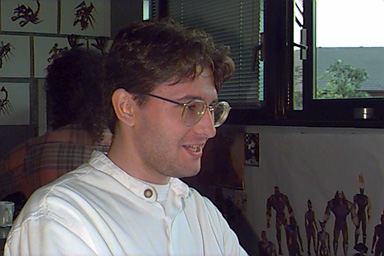 This seems confirmed thanks to an hidden Easter egg: on the walls of one of the ancient buildings in the Java level on Body Harvest there is a texture that show characters from Zenith, hidden in there by a former Zenith dev. Thanks to JaytheHam who found this texture, we can notice how the characters from the poster in the photo are quite similar to the ones on the texture:

From the few info available we can speculate that Zenith would have been a more complex and "mature" version of Iggy's Reckin' Balls (a rather obscure racing / action game with tower-based levels developed by Iguana Entertainment and released for N64 in 1998), mixed with a little of Super Smash Bros.
Zenith was basically a vertical obstacle course racing game – first to the top wins. [below] is the original concept image for the Zenith project. Drawn by David "Oz" Osborne – Head of Art at DMA… this is currently on the wall of his office. – Frank Arnot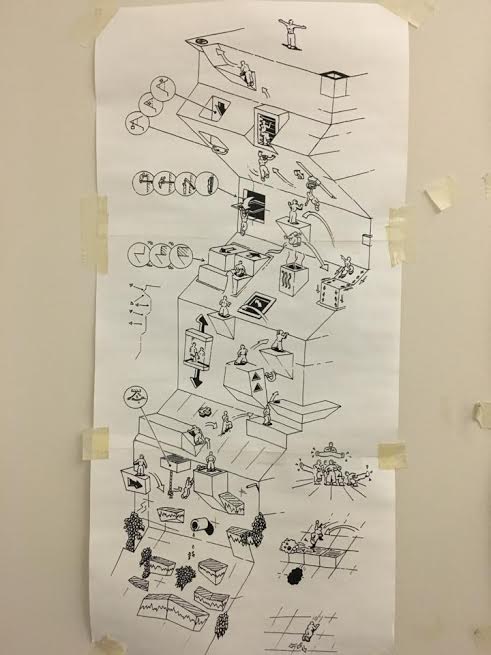 Unfortunately because of the many problems and delays with the development of Body Harvest, DMA Design decided to cancel development on Zenith and to move that team to help finishing their most important project for Nintendo. As we can read in an old article published on Edge Magazine issue 121:
On its return home, DMA noticed a distinct pattern emerging – more bad news. Body Harvest was being developed alongside another game called Zenith – an original mix of platform and racing action. Zenith was to be canned and several people were given the unpleasantly singular option of joining the Body Harvest project. It was a difficult situation and White found himself "trying to motivate people who didn't want to be motivated." When tensions reached breaking point, about ten people decided to leave en masse. White describes the episode as "a lot of fun," in the same way that crashing your car is a lot of fun. It is easy to imagine that Body Harvest may never have reached completion without White's intrinsic skills of diplomacy.
We tried to get in contact with people from the original Zenith team and they were able to share a few more memories about this lost game with us, but unfortunately they were not able to find any screenshots left from the project. If you worked on this game and still have images left from the project, please let us know!
Images:
What do you think about this unseen game? Give your vote!
Would you like to add more info, screens or videos to this page? Add a comment below!
(your first comment will be moderated before to be published)