A cancelled Indiana Jones video game based on the original trilogy was in development around 2003 – 2004 by The Collective (who also worked on the cancelled Executives / Career Criminal for Midway), after releasing "Indiana Jones and the Emperor's Tomb".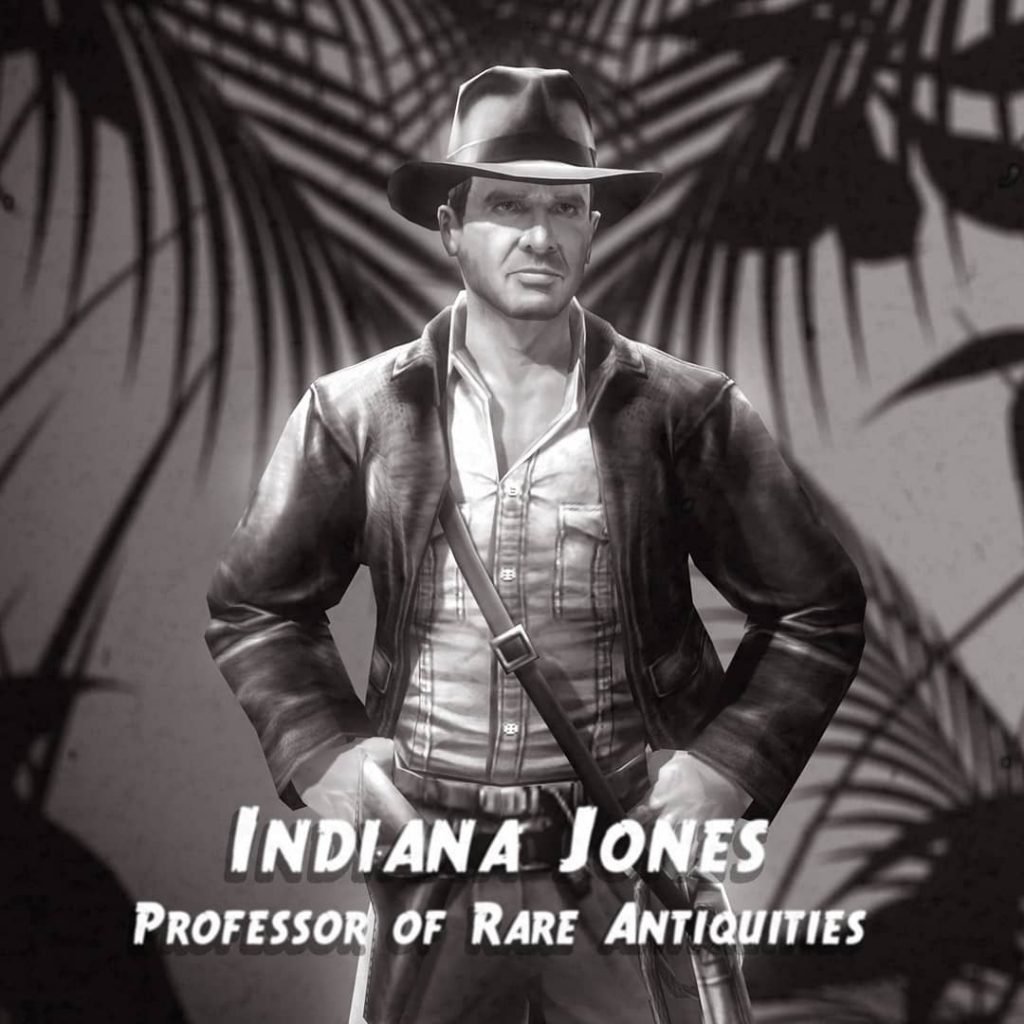 In 2008 a former developer shared some details about this canned project on CG Society:
"So… this image is 5 years old, low poly realtime model created for a project that could have been. No photos were used in the creation of the textures and the render was not retouched.

This was done at Collective Studios, now known as Double Helix, sometime after Indiana Jones and the Emperor's Tomb shipped. Hoping to work on another game, we did some R & D for a possible sequel. New, polished character models were created and the Indiana Jones model completely redone.

There was an amazing prototype that was up and running with updated gameplay, but unfortunately this project never happened. Probably could have been the greatest Indy game ever. Unfortunately due to things out of the hands of the studio and surprisingly, even the publisher, nothing came about."
In 2012 a show reel that contained footage of this canned Indiana Jones game was found online (and then taken down, but the video was preserved by Indiana Jones Brasil) showing Indy and Satipo maneuvering through environments similar to that of Raiders of the Lost Ark, with gameplay elements similar to Emperor's Tomb. (This demo reel also contained footage of the project known as Prince of Persia: Assassins).
In 2010 now-vanished gaming website 1UP also published some information:
"Six or seven years back, I won't say who I was working for, but we were working on an Indiana Jones trilogy game based on the first three movies," says Rex Dickson, lead single-player level designer at Kaos Studios (Homefront). "That game ended up not coming out for whatever reason — I can go on a long diatribe about why — but it was just really cool, because we had the full Hovitos temple built out with the rolling boulder, and it was all awesome. That would've been Xbox/PS2 — that generation."
If you know someone who worked on this lost game and could help preserve even more screenshots or footage, please let us know!
Thanks to Duarte and Indiana Jones Brasil for the contribution!