The first Assassin's Creed was meant to be a new game in the Prince of Persia series, titled "Prince of Persia: Assassins". The project was later changed for some reasons, but we can see a trailer of the beta / prototype "Prince of Persia: Assassin's Creed" below.
Also, a target-render video from 2004:
Thanks a lot to trainer15side for the contribution!
Looking through the Assassin's Creed beta videos and screens, i found out some differences. Here is what i have noticed:
Video:

1. They go into a first person view that does not put you into,"eagle vision" or what they call intuition in the video. The eagle vision has also had some changes in detecting targets. In the final people are kinda,"color coded".
2. Weird interface icon appears at 3:25 and 4:14.
3. What she calls," the key moment of assassination" is different, and quicker. In the final once you've assassinated someone you go into a scene and the one you assassinated speaks to Altair. I think the beta is cooler personally.
4. The very end it shows the Animus main screen, which is very much different from the final screen.
5. The entrance to the town,"Acre" is much different, and more vast.
There is also a video shown at e3 06 I believe that shows the crossbow cut from the game. Though, the video is in the final game, unchanged. Here are some screenshots of that: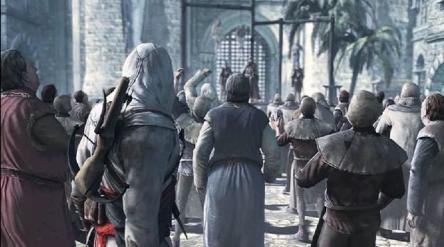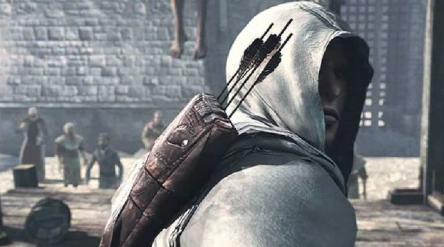 A closer image of where he keeps his arrows for the crossbow, which is replaced for a throwing knife holder in the final.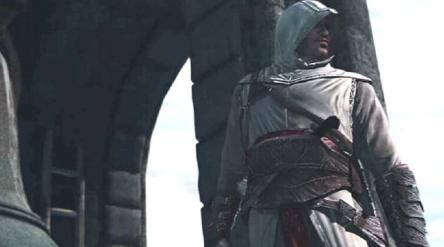 His short blade is in the front of his clothing, rather than his back like in the final. The crossbow rests on his back instead.
In others beta-screens we can see better the different entrance to the city of Acre and the old HUD. In the beta Animus Interface, the woman in the backround is probably Lucy Stillman, but she appears to be different looking. In the beta picture she looks to be a brunette, in the final she is blonde. It's hard to say because she is hard to see though.
This area is not in the final game:
Thanks to Eaglevision for the contribution!
Images:
What do you think about this unseen game? Give your vote!
Would you like to add more info, screens or videos to this page? Add a comment below!
(your first comment will be moderated before to be published)

Latest posts by U64 Staff & Contributors
(see all)