Dead or Alive: Code Chronus was a cancelled rogue-like game set in the DoA world, that was in development at Team Ninja during early 2002 for the original Xbox. It was intended to take the fighting game series in a new direction, transitioning it into a full action adventure similar to Ninja Gaiden. Code Chronus was meant to serve as a prequel to the main series and Tomonobu Itagaki spoke in various interviews of how the game would have told the story of Ayane and Kasumi before the first Dead or Alive tournament.
In March 2014, Itagaki replied to a question from one of his fans from his Facebook page about the game:
I miss games made by you! I still wish that dead or alive code chronus got made. Is it true that the game would have been more of a double dragon type game than a regular dead or alive game? but with ayane and kasumi?

Me too, I love DOA:Code Cronus as it is the father of the DOA universe. So I find it strange that some people said DOA:Code Chronus was never in production. If that's "true", I guess that means I'm free to say whatever I want about it? ;D Let me fill you in on the "truth"
DOACC was a Rogue-like in production. If someone wants to try to reverse that reality, they'll first have to own up to their lies. But it's not something you should worry about too much. 'Cause creating a game isn't easy, you know? Only people with an ability to play inside their own head, even before sitting down to write code, are able to be a game designer. Whoever thinks that development is only concerned about things "visible" and "playable" should pack up their bags and go back to the countryside.
This is also an important truth – I'll put that down here as a tip for anyone interested in developing brand new original games.
As we can read on Wikipedia, the game was supposed bear some relation to the part of the opening cinematic of Dead or Alive Ultimate that showed the child versions of Kasumi and Ayane.
As Dead or Alive Ultimate was released for Xbox in 2004, it's possible that this video could have been originally made for Code Chronus and was later reused as the intro for Ultimate. With the release of Xbox 360 in 2005, it seems that the game was moved to the "next generation" console, as a placeholder box for Code Chronus can be seen in a Dead Or Alive 4 promo ad published in various Japanese magazines: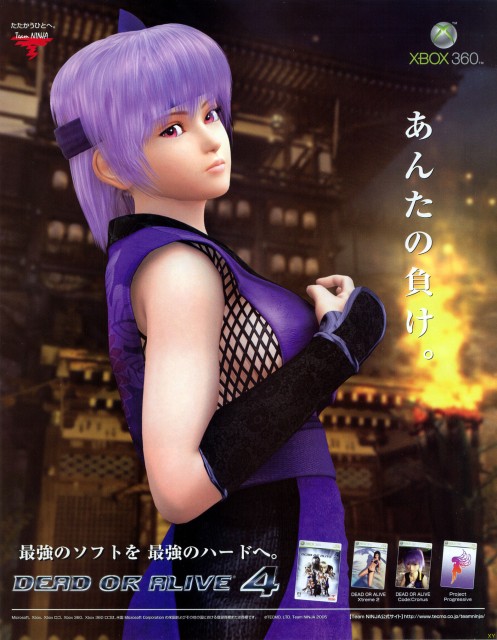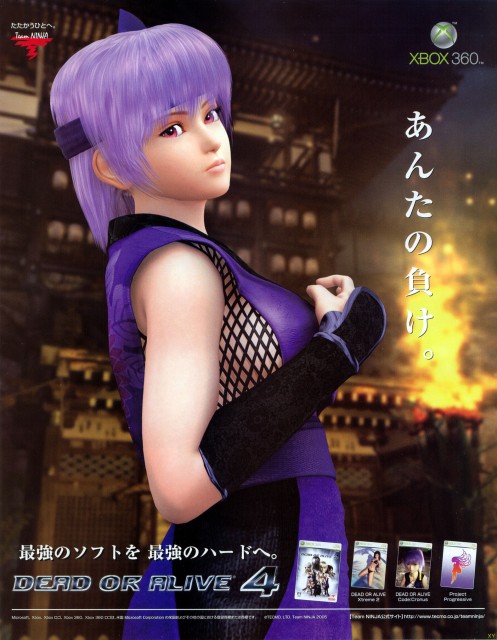 In 2008, Itagaki left Team Ninja and Code Chronus was lost; its legacy limited to being nothing more than a dream project of his that never was. In 2010, the new CEO of Team Ninja told Famitsu magazine that Code Chronus was officially cancelled. Unfortunately, Team Ninja never released any screenshots or videos from this project to the public and only its logo can be found online. We hope to be able to preserve more from this lost game in the future.