Ochanoma Densetsu (お茶の間伝説) is a cancelled RPG / board game hybrid that was in development for the Super Famicom (SNES) and would have been published by Information Global Service. There are basically no details about what the game was going to be like, but an advertisement announcing the game was published in an old IGS catalog.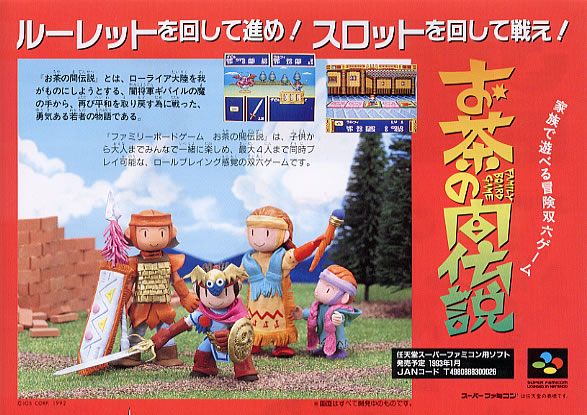 By looking at the two, tiny screenshots featured in this scan it seems it could have been a multiplayer board-RPG, somehow similar to the Dokapon series. Japanese translation says it supported multiplayer mode up to 4 players at the same time, using a SNES multitap.
Maybe one day we could find more images or information still hidden away in other forgotten japanese magazines. Fingers crossed!
Thanks to Celine for the contribution!