Streets of Rage Online is a cancelled sequel to the SOR series, pitched by BottleRocket Entertainment to Sega around 2008. The game was planned to be developed for Xbox 360 and Playstation 3, during a strange period in which Japanese publishers hired western developers to create new games for their old IP series. Sega did the same with Golden Axe, and the result was the average Golden Axe: Beast Rider, developed by Secret Level and released in October 2008.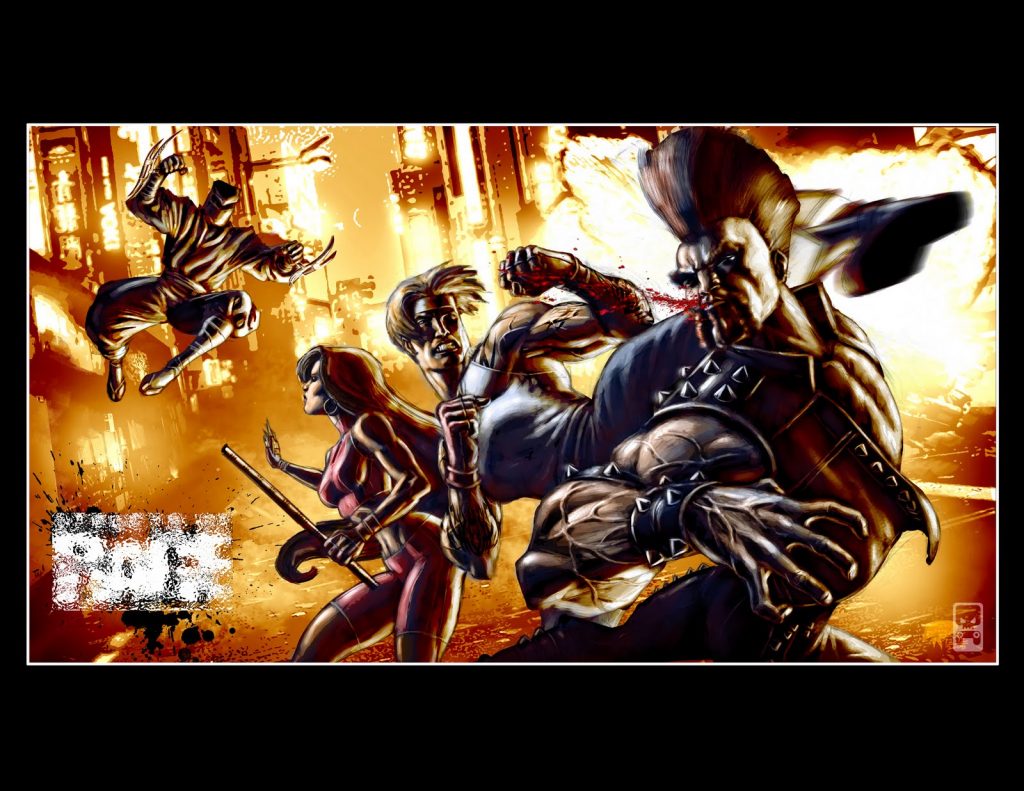 Marvel artist Roger Robinson drew concept art for this Streets of Rage Online pitch, which was shared online on his DeviantArt profile in 2010. As far as we know development for this pitch by BottleRocket did not went much further, possibly because Sega reconsidered their plan after seeing what happened with Golden Axe: Beast Rider.
Since the mid '90s Sega did try many, many times to create a new Streets or Rage (SOR by Grin, SOR for Dreamcast, Fighting Force, etc.), but in the end fans had to wait until 2020 for the release of Streets or Rage 4 by DotEmu & Lizardcube. BottleRocket also worked on the beta version of Splatterhouse reboot and the cancelled The Flash video game, before closing down in 2009 for lack of funds.
Images: