Around 2003 – 2005 Z-Axis (AKA Underground Development) was working on a new Iron Man video game tie-in for Activision, using the Marvel license. The project was planned to be released for Playstation 2 and Xbox, but in the end it was never completed and quietly vanished, forgotten by everyone.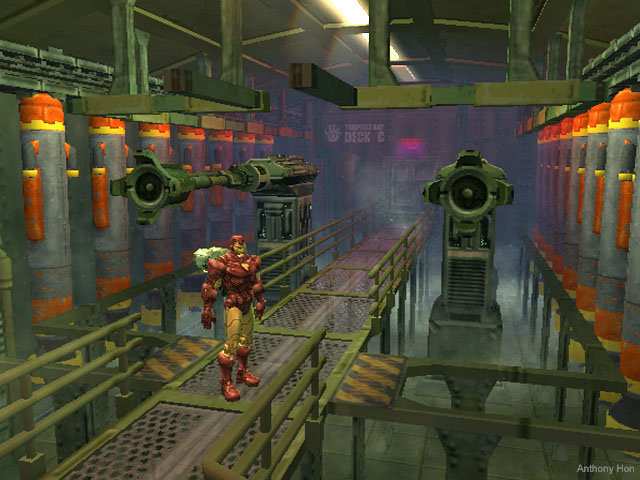 As we can read on IGN, Z-Axis was hiring new devs for Iron Man around November 2003:
"Z-Axis, the hard-working folks who brought gamers Dave Mirra's BMX Freestyle and Aggressive Inline (and if you go a little farther back, Fox Sports College Hoops and Thrasher: Skate and Destroy), is now officially working on two new games for Activision based on the Iron Man and X-Men Marvel licenses.

Activision has not officially announced either of these two titles, but we have learned that both are definitely action games. The X-Men game is all new, and should not be confused with the Raven-developed X-Men: Legends."
In the end only Z-Axis's "X-Men: The Official Game" game was released in 2006. We can assume the team had some issues in developing two Marvel games at the same time and Activision decided to cancel Iron Man. Some screenshots from an early Iron Man prototype are saved below, to remember the existence of this lost game.
Images: