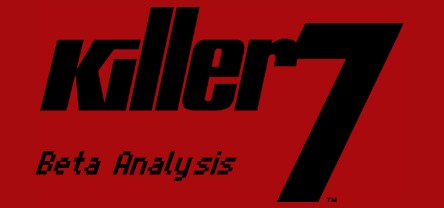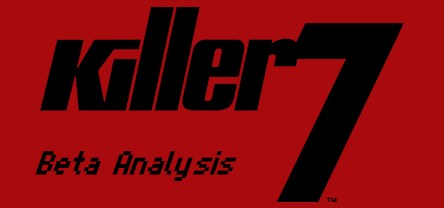 Here is a list with informations and comparisons about those Killer 7 characters that were changed or removed though the development of the game.
Beta Matsuken / Dimitri?
This man was in one of the early K7 trailers and in a couple of beta screenshots, but he's not in the final game.. or at least he does not look like this anymore. Could this be an early design of Kenjiro Matsuoka (Matsuken, the new leader of the United Nations Party)? Or maybe Dimitri Nightmare (the man sitting beside young Harman in one of the latest cutscenes in Target 05: Smile)? Why was he shown in "black & white" shades?