Nekketsu Kunio-Kun Zukan (熱血くにおくん図鑑, translated by Google as "Enthusiastic Kunio-Kun Encyclopedia") is a cancelled game / software in the Kunio-kun series by Technos Japan, planned for the Nintendo NES / Famicom console. In the main games of the series you take the role of Kunio, a japanese high-school delinquent (bancho) with a good heart, punching and kicking other gangs to free the streets of your city.
While in the west the series is mostly known for Renegade and River City Ransom on the NES, in Japan many more Kunio games were developed and published. In 1988 Super Dodge Ball (a sport-based Kunio-Kun spin off) was released on the Famicom and in 1993 this "Nekketsu Kunio-Kun Zukan" seems to have been in the works too, but never officially announced.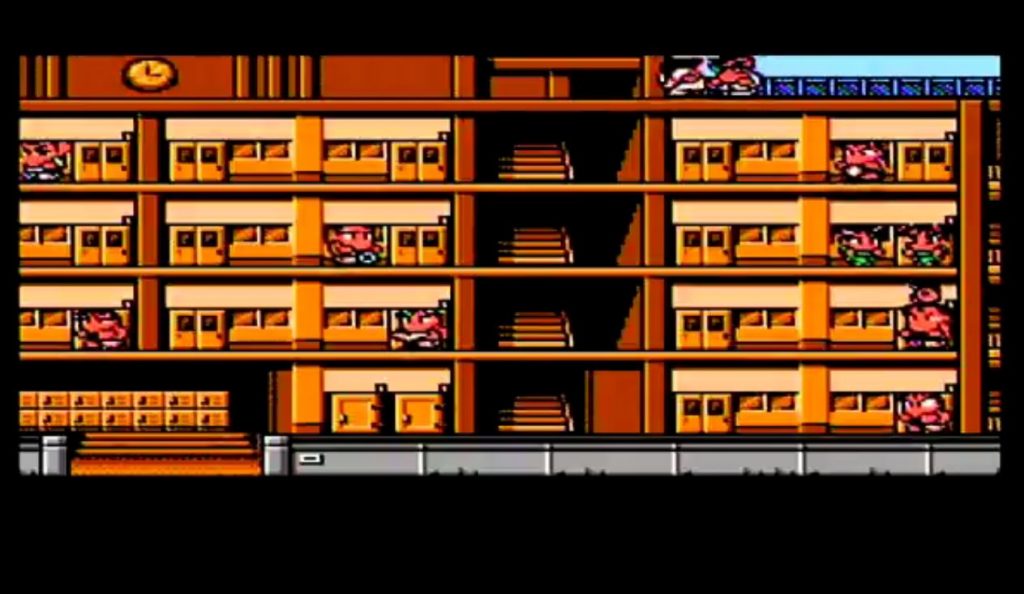 Some footage from this cancelled Kunio-Kun "game" was shared on Twitter in March 2020 by Former Technos programmer Otake, as noticed by Heimao. By looking at it, Nekketsu Kunio-Kun Zukan seems like some kind of "school simulation" or as suggested by its translated title, an "Encyclopedia" to show off all the characters from the series and their bio, by moving around the school. A couple of weeks later Otake deleted the footage from Twitter, apparently because someone else from Technos asked to remove it. A copy of the footage is saved below, to preserve the existence of this lost project.
Thanks to Heimao for the contribution!
Images:
Videos:
What do you think about this unseen game? Give your vote!
Would you like to add more info, screens or videos to this page? Add a comment below!
(your first comment will be moderated before to be published)