Trunski is a cancelled platformer that was in development by Core Design (Chuck Rock, Tomb Raider, Fighting Force) around 1993 – 1994 for Sega Game Gear. The game was shown at Winter CES 1993 and a single screenshot was published in Consoles+ magazine (issue 29, February 1994, found by Youloute):
"Trunski is an elephant. After a little tour away from his native jungle, he returns to realize that it is now populated by infamous rhinoceros. Under the leadership of Rhinus P.Itus, they plan to set up a mining installation in the middle of Trunski's territory. In summary, this platform game is non-violent, humorous, ecological and politically correct."
Not much is known about this cancelled project as most details about its existence are already forgotten and lost in time. If you know someone who worked at Core Design on Trunski and could help to preserve more screens, footage or details about the game, please let us know!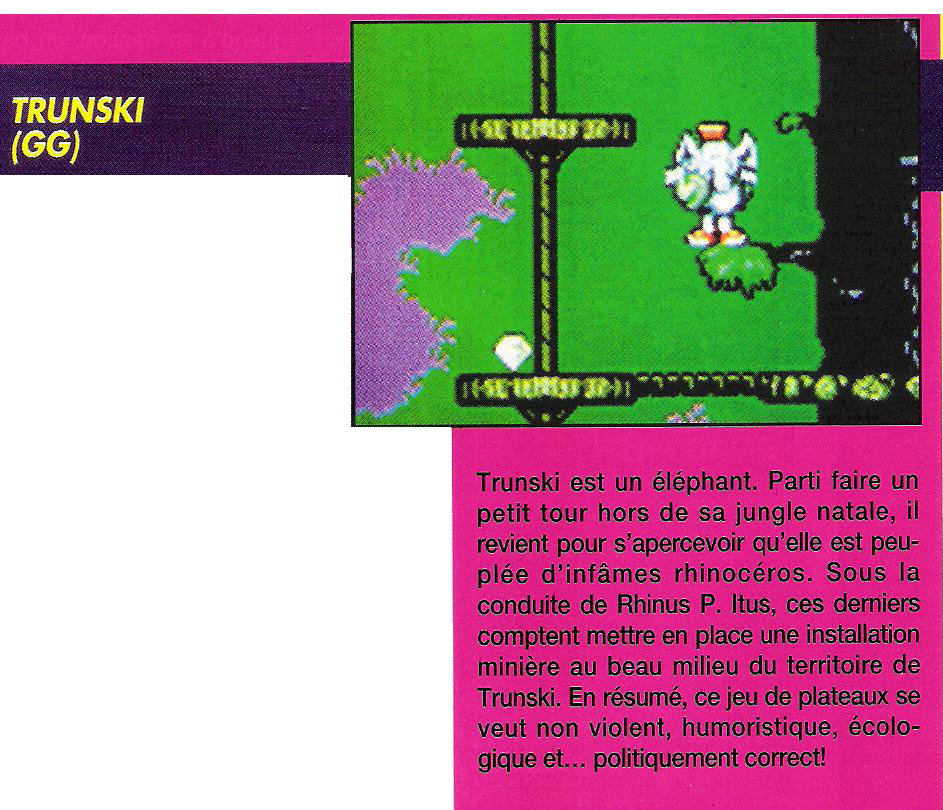 What do you think about this unseen game? Give your vote!
Would you like to add more info, screens or videos to this page? Add a comment below!
(your first comment will be moderated before to be published)