TrailBlazers, aka Death Track is a canceled and unreleased game being developed by Argonaut for the GameBoy. It's currently unknown why this got canceled and unreleased. It was being licensed by Activision, but developed by the famous Argonaut Games, hence it being in wireframe 3D. This game takes a 3rd person approach to the track, and only offers one camera setting.  An interesting note is the combat elements in the game and the upgrade system before each race. You can purchase engine upgrades, homing missiles, oil slicks, mines, and the like. While in race, you can press select to rotate through your defenses, and press up on the D-Pad to deploy them. It feels like if the game had seen a release, it would have pushed the GB to it's limits, as only Argonaut knew how to do.
Thanks to Celine we can see a screenshot of Trail Blazer, found in Joypad magazine issue #8.
Images: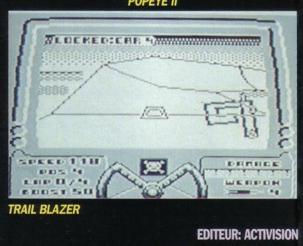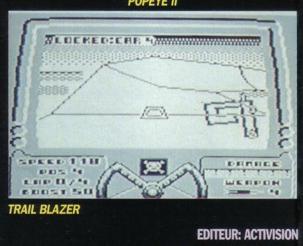 Videos:

What do you think about this unseen game? Give your vote!
Would you like to add more info, screens or videos to this page? Add a comment below!
(your first comment will be moderated before to be published)