The Avengers is a cancelled first person co-op beat 'em up game that was planned to  be released alongside the 2012 superhero movie of the same name. The project was under development at THQ Studio Australia (Studio Oz) until THQ decided to close it. It was being worked on for Xbox 360, PS3 and PC; with further plans for a Wii U release.
Pre-production on the Avengers video game began in August 2010 at the Brisbane-based, THQ Studio Australia with approximately 80 employees working on it. During the first months of preliminary development, it was originally being planned as a third person game.
An Avengers movie – with Skrulls?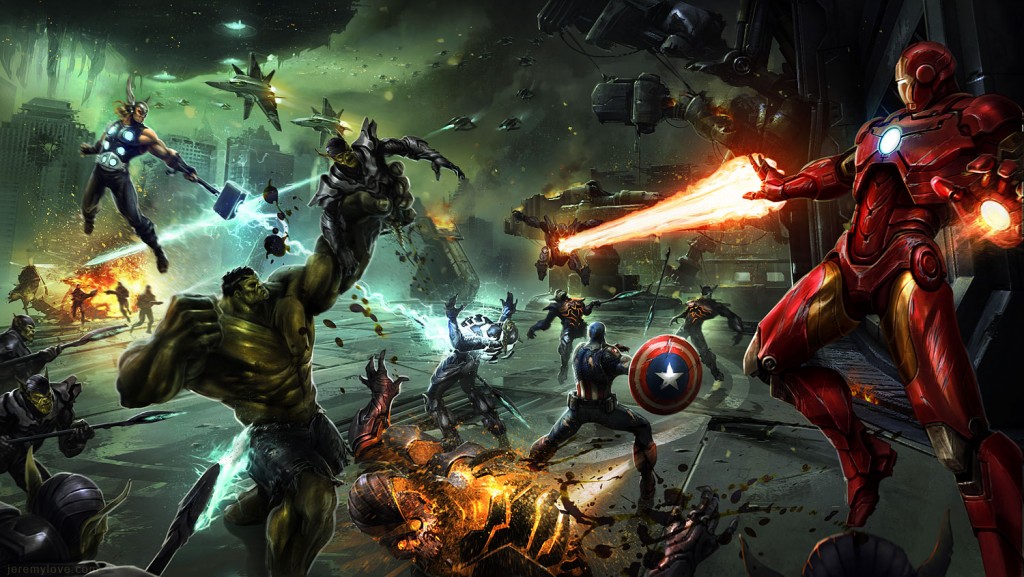 When details of the project began to leak online in September 2011, there was a number of claims and rumors from various sites that the game was in some way connected to Marvel Studios' Avengers movie, which was to be released the following year. Concept art was soon uncovered depicting the heroes facing down the Skrulls, an alien race from the Marvel comics. This lead some to believe that the upcoming film would also feature Skrulls, through the assumption that the game was directly tied into it. Jeremy Love, an artist who worked on the title for THQ was adamant that this was never the case:
"[It was] totally unrelated to the film. We were given early film art to use as reference for certain things but that's about it."
He continued, elaborating on possible sources of the confusion:
"Some toys were released before the film which were based on designs we had done for the game. People naturally jumped on that and drew their own conclusions. When the game was cancelled, some footage and art was leaked which also fueled speculation that the Skrull race would feature in the upcoming film."