The Elder Scrolls Travels: Oblivion is a cancelled action RPG in The Elder Scrolls series that was planned to be released for PSP, based on the main Oblivion game released for PC, Playstation 3 and Xbox 360 in 2006. The game was in development at Climax Group London (former Syrox Developments, from Kingston upon Thames, UK) with some help from Climax Group Los Angeles  in 2005 / 2006, with new characters, inventory system, combat system, levels and more features exclusive for this PSP version.
Because of the Playstation Portable hardware limitations, Elder Scrolls Travels: Oblivion was going to be a more linear game than the original Bethesda Game Studios version. There was a hub world which contained various vendors, NPCs and story characters, and player would have used a teleportation crystal to go to each of the explorable areas of the game. The hub world would change and react to the events that went on in each area, for example going on a side mission in a level and rescue an NPC, that NPC may show up in the HUB world as a special vendor or quest giver. Each area had multiple paths to be explored that were open or closed depending on which quest was active. Oblivion PSP was designed in a way that would maximize the console limitations, but there was a lot of levels planned and at one point Climax even thought it might have to be split on to two UMDs.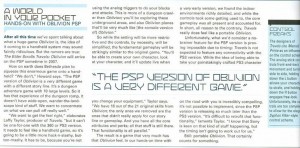 The team at Climax had access to early builds of Oblivion and played it heavily to be able to better get the feel of the main game. Even Todd Howard was really impressed with the design that the team was able to create for the portable version, that included all of Oblivion's main core mechanics, plot, characters and playable areas related to TES4: Oblivion's storyline. The game took place at the same time as Oblivion, but wanted to express that the Oblivion Crisis was happening all over Tamriel, not just in Cyrodiil, so it was set in and around High Rock. Some of the levels were set in Moonguard, Anticlere, Glenpoint and even Daggerfall, each with their own explorable world areas and plane of Oblivion that was a unique reflection of the level location. In The Elder Scrolls Travels players would have helped a Mage to try to stop the Oblivion Crisis, and each plane of Oblivion featured it's own unique boss.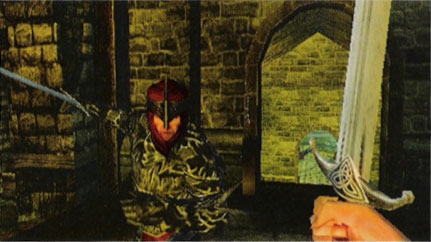 The designers had planned more than 180 quests, which took on a variety of things from the main quest line to a huge variety of side quests, including quests for the various guilds. The plotline (and side quests) on PSP referenced the Oblivion game and plot line at several points to tie the two products together, and even explained / foretold some of the events of Oblivion – for example, the Dark Brotherhood quest line heavily featured Lucien Lachance (before his demise in the main Oblivion game).
The team developed a few playable levels using Renderware Studio and most of the core gameplay systems was already working or planned, as the combat mechanics (which allowed the player to sub-select parts of an enemy when targeting them, due to only having one analogue stick on the PSP), inventory system, TES character statistics system using Oblivion's own attributes / skills formula and the conversation system.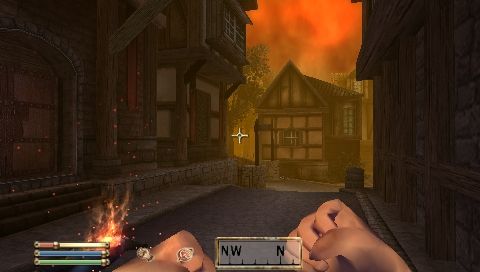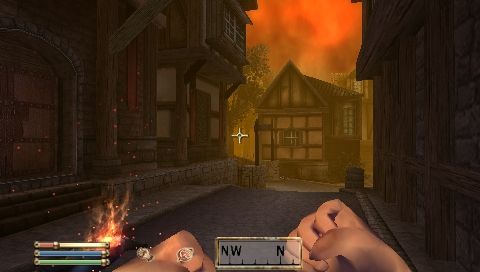 Unfortunately we'll never be able to play this unique version of Oblivion. Although the PSP game was announced for release in spring 2007 and the team had already created some great content, The Elder Scrolls Travels was soon cancelled and it vanished forever without any official comment from Climax or Bethesda.
The original deal was signed with too little time and too little money to actually make it. In early development Climax were going to use their own internal 3D engine for PSP, but when that didn't move quick enough they switched over to using Renderware Studio (which was already been used on other games) for an easier and faster development. Sadly this was too late to save the project and Oblivion PSP was cancelled. A playable prototype was leaked online in June 2016, you can search the ISO on Google.. check the videos below for more info!
Images:

Videos: