Cryptid Hunter: The Legend of Kipling Mckay is a cancelled action adventure monster hunting game that was in development for Playstation 3 by Saffire Corporation in the mid '00s. Saffire was a small games studio founded in the early 90s, that developed such games as Bio F.R.E.A.K.S. and Tom Clancy's Rainbow Six for Nintendo 64, Barbarian and Van Helsing for Playstation 2. Around 2006 they quietly announced their new game titled "Cryptid Hunter", planned to be their first project for the 7th generation of consoles.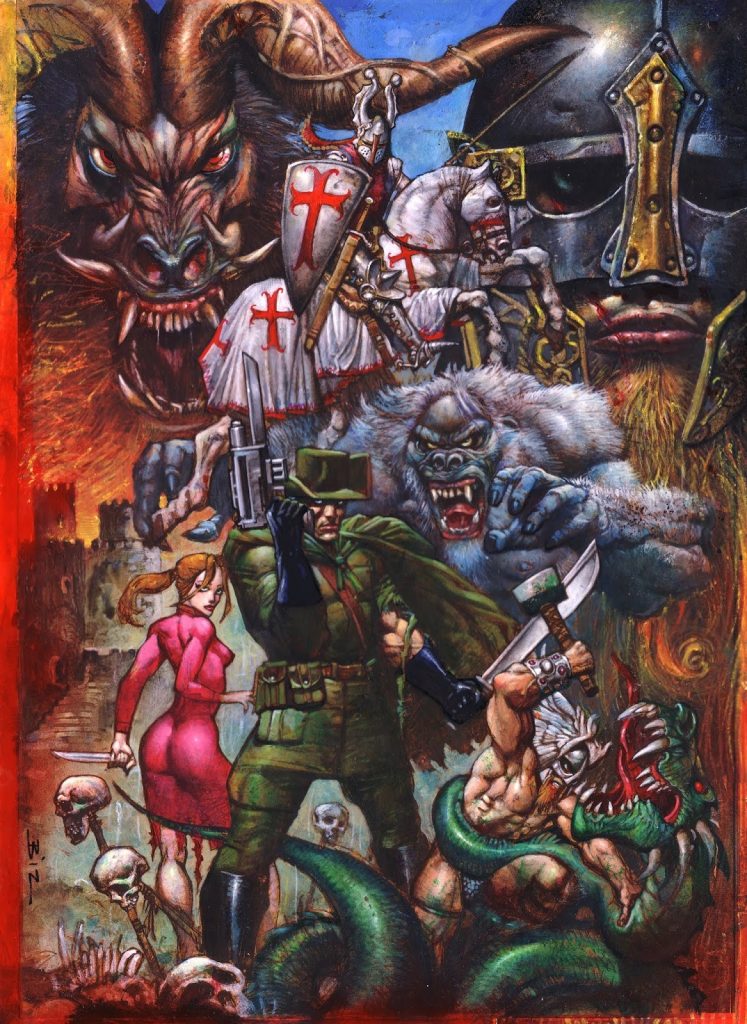 The game's protagonist was Kipling Mckay, an "Indiana Jones meets Rocketeer and 1930's Explorers" type of character. Cryptid Hunter was set in a Victorian Age of Steampunk, a fantasy and funny sci-fi story similar to classic "Saturday matinee" serial heroes from the 1930s through the 1950s and old-school American comics. The project was conceived by Mick Todd, at the time working as a 3D Artist for Saffire. As we can read on his website:
"Legends have told us there are creatures in our world that defy imagination, that unsteady the sturdiest of soldiers, that frighten the greatest of adventurers, shake the beliefs of religious leaders and cause scientists to question their very knowledge. To find these creatures has been the goal of a lucky few, the extremely wealthy, the privileged and those that run the world and want to keep it that way. To capture these monsters, they employ swashbucklers, guns for hire, heroic adventurers who conquer anything or anyone, especially for money. To exploit these legendary beasts they con the greatest of scientists, for trophies, for weapons, and to profit from war.

Hearkening back to the Victorian Age of Steampunk Adventure comes KIPLING MCKAY ("Kip"), a mysterious safari hunter who is recruited by a secret society of Cryptozoologists to hunt and capture these mythical creatures also known as CRYPTIDS."
While Saffire never shown any gameplay from the project by looking at the available concept art we can speculate it could have been played somehow like a mission-based action adventure, with some huge monsters to hunt down. This new IP was meant to be used by Saffire for multiple markets including feature films, television, comic books and toys. The project featured artwork by such talented artists as Frank Frazetta, Mike Mignola, Simon Bisley, Alex Horley and Weta Workshop.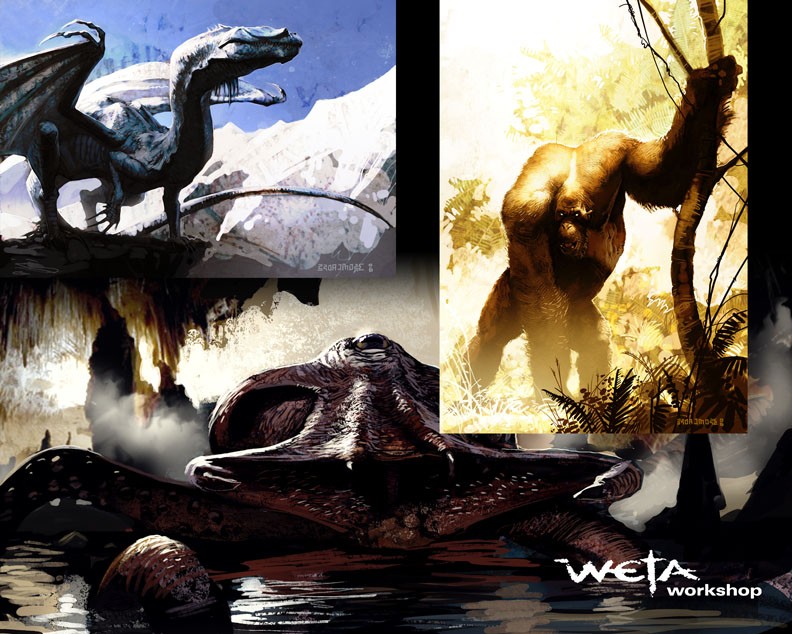 Unfortunately Cryptic Hunter could have been too ambitious for the small team at Saffire. We don't know how much of the game was done before its cancellation, but by looking at their latest released games (Peter Pan: The Motion Picture Event, Van Helsing. Around the World in 80 Days, Thunderbirds) before the closure of the studio we can assume they had some difficulties in finding a publisher interested in their new project.
There are some rumors about Saffire trying to pitch a slightly modified version of Cryptic Hunter to Konami as a new Castlevania game (maybe when Konami was searching for a western studio for the new 3D Castlevania), but without any luck. In the end Saffire went out of business in 2007.
Thanks to Sean-Paul for the contribution!