Blur 2 is the cancelled sequel to 2010 arcade combat racing title of the same name (basically "Mario Kart with Real World Cars") developed by Bizarre Creations and planned to be published by their parent company Activision for Xbox 360, Playstation 3 and PC. It would have expanded Blur's gameplay with a new 3D engine and more interactive tracks, for example by using rainstorms and avalanches to spice-up the course, or adding a new ability to race sideways on buildings.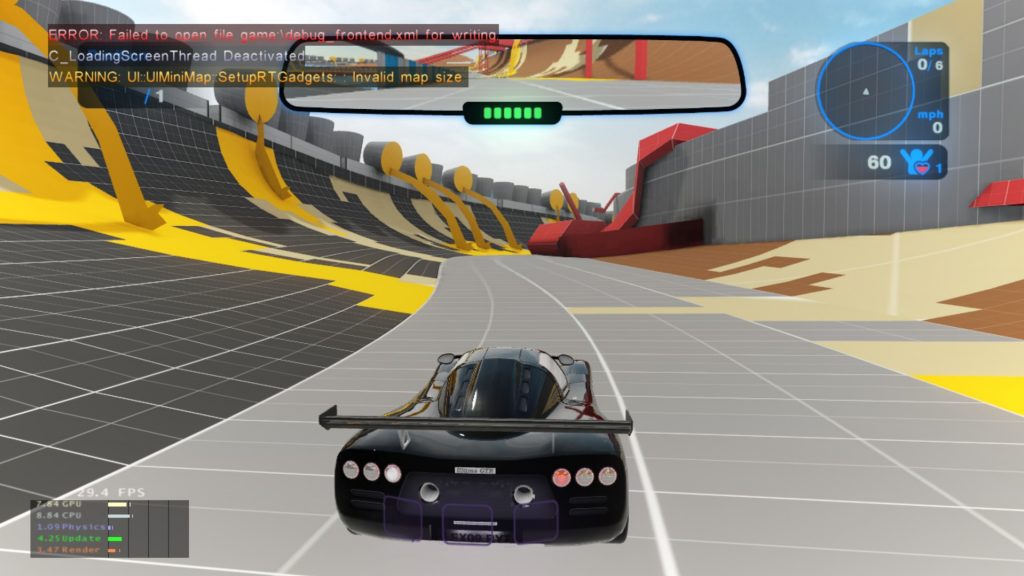 Unfortunately Blur 2 was cancelled due to low sales of the first game, when Activision decided to close down the team in 2011. As we can read on Shacknews:
"Over the past three years since our purchase of Bizarre Creations, the fundamentals of the racing genre have changed significantly. Although we made a substantial investment in creating a new IP, Blur, it did not find a commercial audience. Bizarre is a very talented team of developers, however, because of the broader economic factors impacting the market, we are exploring our options regarding the future of the studio, including a potential sale of the business."
A few years later footage from Blur 2 was leaked online, showing off some new ideas they had for the game:
"This video shows us trying out some new visual effects, partly just because we thought it would be cool, and partly to see how more intense effects would effect the player's experience (i.e. is driving through a storm shooting and dodging weapons fun and exciting or stupid and annoying).

So we built a load of big storm effects into the Brighton level from Blur and did some fancier animated turn markers. The 'Shunt' power up also got an overhaul from the big red ball in Blur, to a big refractive energy pulse here. This new one would throw tear up the road as it homed in on its target, leaving a trail of broken tarmac and scattered, twisted lamp posts."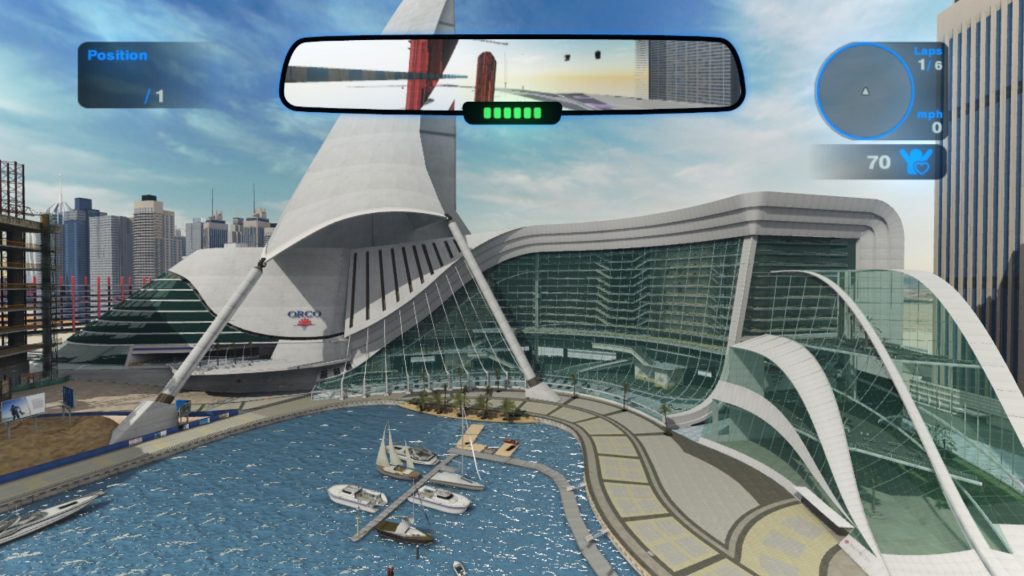 In late January of 2020 a Blur 2 playable prototype was also leaked online, preserving what was done on the game before its cancellation. From this proto we can learn the game would have had tracks based on Detroit, Dubai, North Africa, a ski resort, Odessa, Miami, Liverpool, and Hong Kong. Each location would have around 3-4 tracks, along with several test maps, but most of them are just whiteboxed in this build.
Several new cars would have been added, ranging from Ultima, Ferrari, Mazda, RUF, Bugatti, Mitsubishi, and more. There were also a couple of new powerups added, such as a star and a variant of the Shunt powerup, that unfortunately have no effect when used in the proto build. Lastly, a new mode was planned to be added, called "Fans". It seems that it would have been a competition to get the most fans in a race.
Thanks to AceArroww for the contribution!
Images:
Videos: