The Girl Who Leapt Through Time (時をかける少女, Toki o Kakeru Shojo) is a cancelled adventure game that was planned around 1998 by Bandai for the original Playstation. The game was based on the 1967 novel of the same name by Yasutaka Tsutsui and possibly the related 1997 movie (and not the 2006 anime, unless Bandai leapt through time), which were quite popular at the time.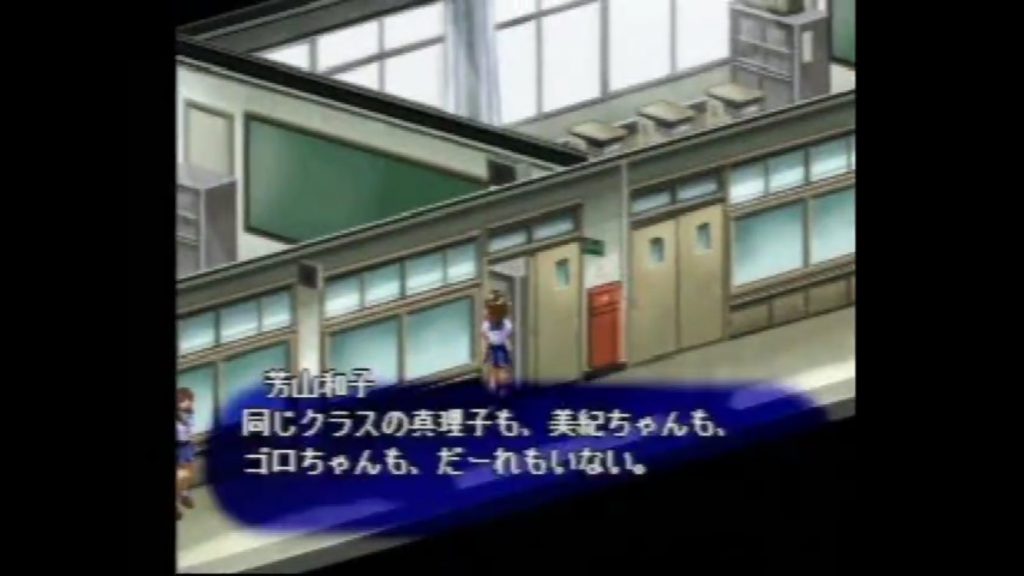 By looking at gameplay from the available footage (found in the VHS edition of the 1997 movie and on a CD-ROM from "Pre-Pre" PlayStation CLUB magazine) the game looked similar to Revelations: Persona on PS1, with top-down 2D exploration and animated cutscenes. As far as we know there was no combat in The Girl Who Leapt Through Time, but there could have been some kind of dating-sim mechanics.
Character design for this lost PS1 video game was by Minene Sakurano (who at the time was working on Mamotte Shugogetten) and the scenario was written by Hiroshi Yamaguchi (mostly known for his participation in Gainax and Gonzo). A preview was published in Dengeki PlayStation magazine (Vol.76, June 1998): if you are able to translate the most important parts from this preview, please let us know in the comments below!
Thanks go GIoN for the contribution
Images:
Videos: