Ion Runner is a cancelled racing / on-rail shooter game that was in development around 2002 – 2003 by Attention to Detail, the team mostly known for such titles as Rollcage, Lego Racers 2 and Drome Racers. The project was planned to be released for GameCube, Playstation 2, Xbox and PC, but unfortunately the team did not find a publisher interested in supporting it.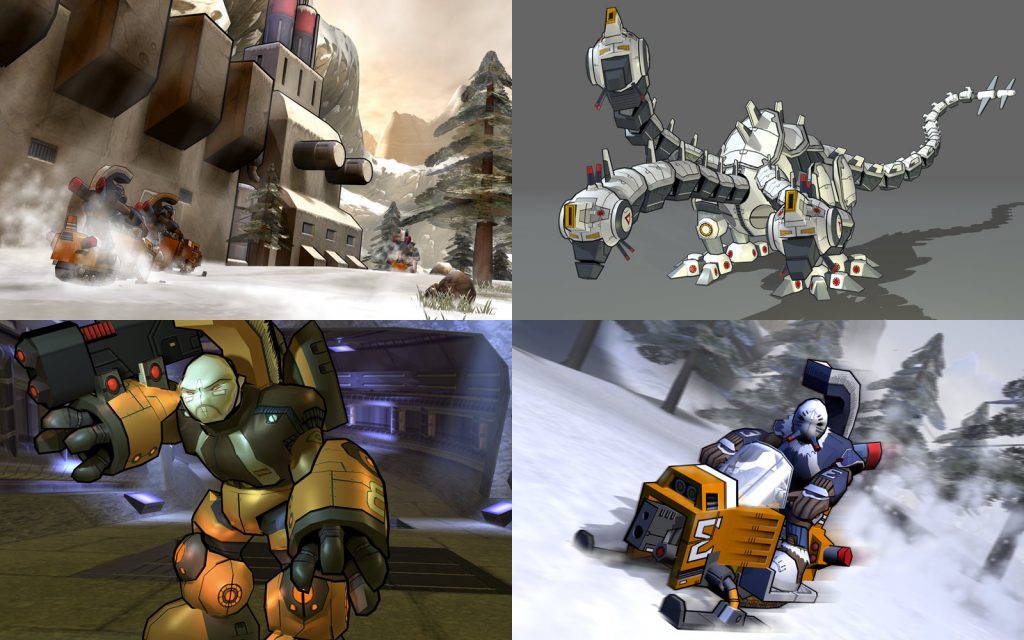 Some details about this lost game was shared online by former developers, who started working on Ion Runner after the cancellation of Lego Racer 4:
"A more ambitious project, Lego Racers 4, was canned after substantial development effort. This was technically interesting as the design called for streaming of the entire game world from DVD, allowing much larger and more intricate play area than earlier Lego games, or most console titles at the time. The team involved went on to work on Ion Runner […]

Two complete levels of Ion Runner were programmed and demonstrated to many publishers, but there was no time to sign a deal before venture capitalists 3I pulled the plug on the company in August 2003.

Since then the demos have been seen by many in the industry who were surprised that the project was never finished – but the price, calculated to refloat the group as well as to cover the development costs, meant any deal on this new IP was hard to arrange."
It seems the game initially started as a classic 3D racing – on rail shooter, in which players would drive their overbike through different levels while shooting down enemies. After a while the team toyed with a more open adventure-alike gameplay, possibly with HUB world to explore, NPCs to talk to and other action-adventure mechanics. As far as we know, not much was done on this version before the cancellation.
In the end with no more funds to keep the studio alive, Attention to Detail had to close down for liquidation:
"UK developer ATD (Attention to Detail) went into liquidation last Thursday, it has been revealed. While most of the country's attention was directed at the ECTS trade show approximately 50 staff was laid off after a failure to sign the developer's Ion Runner title."
If you know someone who worked on the game and may have saved footage or more screenshots, please let us know!
Images: