Ground Effect is a cancelled hovercraft racing game that was in development by Angel Studios (the modern Rockstar San Diego) around 1996 – 1997, planned to be published by Inscape for PC.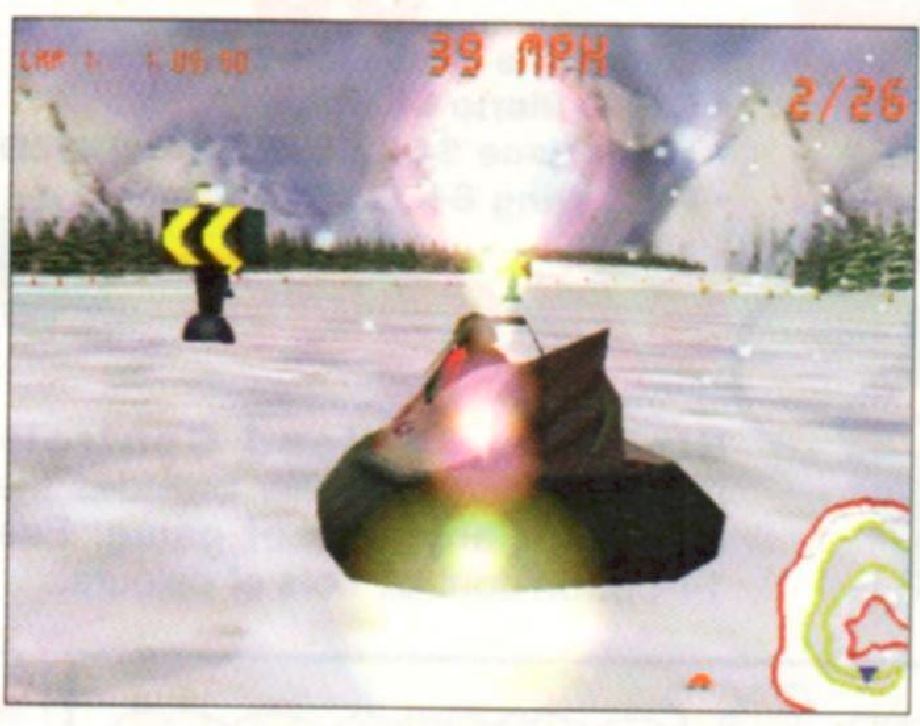 A short preview of the game was published in PC Powerplay magazine (issue 18):
"It's about bloody time that there was a hovercraft racing sim out there for us to go crazy with. The whole idea of being propelled on a cushion air seems to have universal appeal. Not only that, but it makes a great kind of racing game too. Gone are the traditional and familiar physics of a road based racer, or even a straight water based racer, as the hovercraft is an interesting mode of transportation altogether. The development team spent a lot of time with hovercraft enthusiasts to get the feel of the thing just right. With 3D accelerator support, this is looking good."
The game silently vanished after Inscape was acquired by Graphix Zone in early 1997. We can speculate Ground Effect was reconsidered by the new company as a niche racing game that would have not sold enough to spend more money on. Other lost games by Angel Studios are titles such as X-Girl, Sofa Kingdom, Shatterman and Buggy Boogie.
After releasing other games such as the Resident Evil 2 port for the N64, the Midtown Madness series, and Smuggler's Run, Angel Studios was bought by Take-two in 2003 and renamed Rockstar San Diego. They then moved on to work on such popular titles as Red Dead Revolver, Midnight Club and Grand Theft Auto V.
Thanks to Xanarki for the contribution!