XGirl is a cancelled "girlfriend simulation" game that was in development by Angel Studios (the modern Rockstar San Diego) around 2000, planned to be published by Microsoft as a launch game for their original Xbox. You can imagine it somehow like Seaman or Hey You, Pikachu! but with a "girlfriend" as the main character to interact with. As far as we know XGirl did not use voice-commands and it was more like a traditional pet / life simulation, such as the Creatures or Tamagotchi series.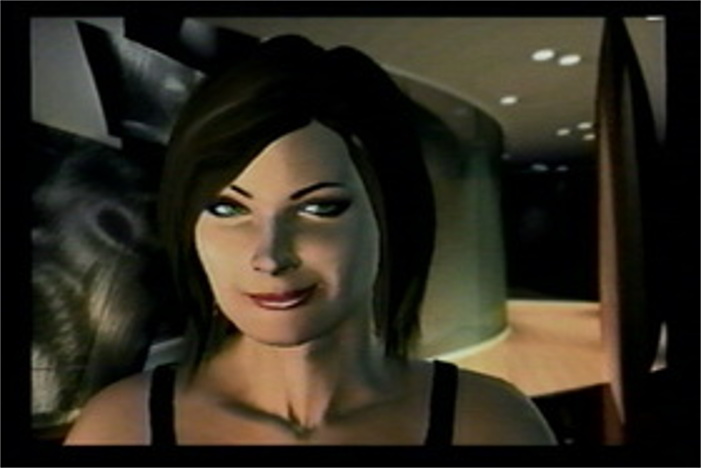 While the project was never officially announced, details about its existence were found online on resumes of former Angel Studios / Rockstar San Diego developers.
Carlos Pedroza, who worked as Lead Artist at Angel Studios, listed the game on his website. Michael Limber, who worked as Chief Creative Officer at Angel Studios, wrote on his old website:
"Interactive test application for Microsoft for the launch of the XBox. Kind of an interactive girlfriend project, XGirl had natural engaging facial animations and reacted to various controller inputs."
We tried many times to get in contact with former Angel Studios developers to preserve more information about XGirl, unfortunately we never got any reply. In Japan Microsoft did release a somewhat similar game to xGirl on the original Xbox, titled "N.U.D.E.@ Natural Ultimate Digital Experiment", developed by Red Entertainment.
We can assume the concept behind a "virtual girlfriend" could have been too controversial for the american market in 2001, so Microsoft and Angel Studios canned the project. Angel Studios was then bought by Take-two in 2003 and renamed Rockstar San Diego. They then moved on to work on such popular titles as Red Dead Revolver, Midnight Club and Grand Theft Auto V.
What do you think about this unseen game? Give your vote!
Would you like to add more info, screens or videos to this page? Add a comment below!
(your first comment will be moderated before to be published)