Heroes, as it was tentatively titled, was a cancelled video game based off the NBC TV show of the same name. It was being developed by High Voltage Software and would have been published by Ubisoft. The title was planned for releases on PS3, Xbox 360, PC and Wii.
Heroes: The Video Game
Shortly after the successful first season of the Heroes TV series concluded in May 2007, Ubisoft entered talks with NBC Studios to use the license for a video game adaptation. This was to be the second big TV property Ubisoft would adapt following the development of LOST: Via Domus, which had began earlier that year in February. While Ubisoft's Montreal division was busy working on that game, the publisher reached out to external developers including High Voltage Software.
At the time, High Voltage already had experience with developing TV tie-in games, including the Family Guy video game, and was therefore "a natural choice for Ubi", one developer recalled. Ubisoft successfully negotiated a deal with NBC, which they announced in June, but the final decision to secure High Voltage as its developer was made over the following few months without ever being revealed to the public.
High Voltage Software's Vision For Heroes
Just as LOST: Via Domus introduced an original character, Elliot Maslow, as its protagonist, the Heroes video game would have centred around a new female character of High Voltage Software's own invention. Given how short the project's lifespan was, it appears as though this redheaded heroine had yet to be named, but you can see some concept art of her below.


In the vein of Ubisoft Montreal's character, this new member of the Heroes mythos would have acted as the player's vessel through which they could explore the world of the show and interact with its extensive cast of superhumans. She would have enabled High Voltage and Ubisoft a higher level of creative freedom as they attempted to delve into the Heroes universe without too greatly interfering with the pre-established lore.
The plot of the Heroes video game was partway between a direct adaptation of the show's premier season and an original story. Whilst the entire narrative of season one was unfolding concurrently, its protagonist would have been dealing with her own issues, in addition. It is our understanding that the character's backstory had yet to have been figured out at the time of cancellation, nor were the exact nature of her powers.
Biting Off More Than They Could Chew
After a brief period of pre-production, Heroes had been sharply thrust into development at HVS. Prototyping began with the Xbox 360 as the lead platform alongside direct ports to the PS3 and PC planned for simultaneous release. A version for Nintendo Wii was also outlined, but production on it was never started.
The Heroes video game had been in full development for no more than a month when the team's management made the decision to abruptly terminate the project. High Voltage had intended to singlehandedly develop every version of the game themselves, but they soon released that the company's resources were insufficient for such a hefty task.
"I think it was their first try to create high end game at that time, because HVS did only low budget games and kids games. After a month, they realized that it would have taken much longer and they canceled it." – Former High Voltage Software employee
According to another former developer of High Voltage, very little had been complete at the point of cancellation.
"There was one more character done and some environment work, but it was not in any kind of playable state"
When asked if the title might have held any similarities to Ubisoft's LOST game, the source asserted that this was not the case and that the two were entirely separate; contrary to rumours. High Voltage's game was apparently planned to belong to the third person action/adventure genre with a "heavy focus on storytelling".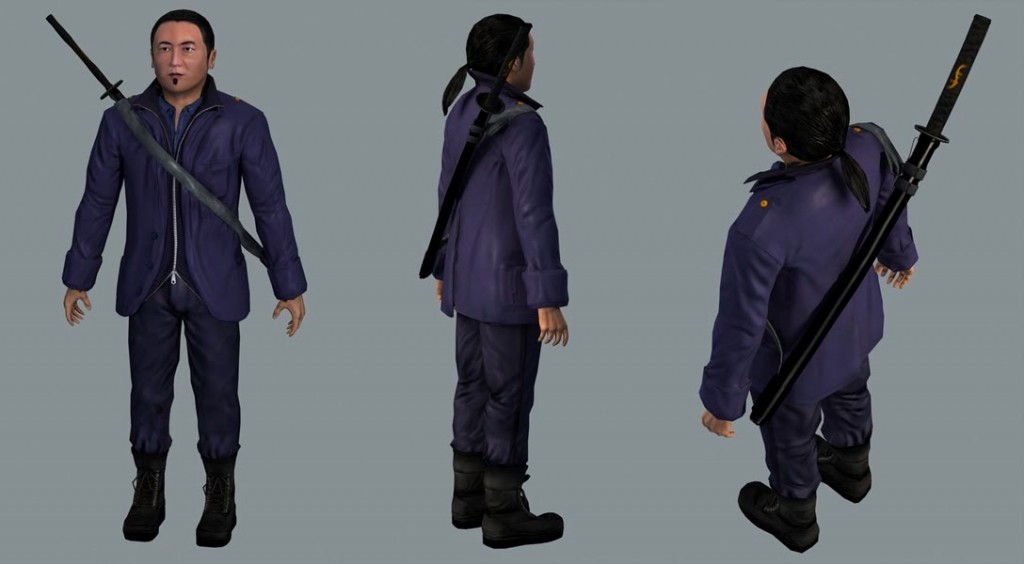 Heroes On Hold
Following cancellation at HVS, the game's assets returned to Ubisoft around August 2007. From this point, the project was effectively in limbo as the publisher considered the future of their Heroes tie-in. Ubi retained the license for some time after this with the possibility of contracting a new team for it still on the table.
According to one source related to the project, these plans were reconsidered when the TV series began to experience a decline in popularity. Season two of the show began airing in September and it was met with a lukewarm critical reception, as well as a slight drop in ratings. Ubisoft still had plans to potentially create the game had it recovered, but by the third season in 2008, it had experienced a much sharper fall in viewership.
Ubisoft's plans for Heroes were scrapped altogether around October, 2008. A month later, they announced publicly that the project was dead and that the license had been reverted to NBC.
What do you think about this unseen game? Give your vote!
Would you like to add more info, screens or videos to this page? Add a comment below!
(your first comment will be moderated before to be published)

Latest posts by Liam Robertson
(see all)